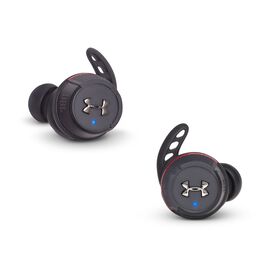 {"thumbnailImageUrl":"https://www.jbl.com.ph/dw/image/v2/AAUJ_PRD/on/demandware.static/-/Sites-masterCatalog_Harman/default/dwfacb90bb/JBL_UA_TwsFlash_Hero_18333_x2-1605x1605px.jpg?sw=270&sh=330&sm=fit&sfrm=png","productUrl":"https://www.jbl.com.ph/true-wireless/UA+TRUE+WIRELESS+FLASH.html?cgid=true-wireless&dwvar_UA%20TRUE%20WIRELESS%20FLASH_color=Black-GLOBAL-Current","productSupportUrl":"","productID":"UAJBLFLASHBLK","orderable":false,"availability":{"message":"","status":"NOT_AVAILABLE"},"price":{"unitLabel":"each","priceType":"standard","salesPrice":"N/A"},"realprice":{"salesPrice":"N/A"},"badges":[],"buttonText":"Coming Soon","showProdLimit":{"status":""},"vendorProductURLTiles":{"":"","vendorPDPRedirectEnabled":false},"CTAEnable":true,"commerceSiteFlag":false,"showPromoTimerFlag":false,"isProProd":false,"isCustomizable":false,"customizableVariantId":false,"isVarientCustomizable":false}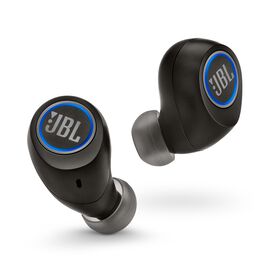 {"thumbnailImageUrl":"https://www.jbl.com.ph/dw/image/v2/AAUJ_PRD/on/demandware.static/-/Sites-masterCatalog_Harman/default/dwdb06938e/JBL_FREE_floating1-1605x1605px.jpg?sw=270&sh=330&sm=fit&sfrm=png","productUrl":"https://www.jbl.com.ph/true-wireless/JBL+FREE+X.html?cgid=true-wireless&dwvar_JBL%20FREE%20X_color=Black-EMEA-Current","productSupportUrl":"","productID":"JBLFREEXBLKBT","orderable":false,"availability":{"message":"","status":"NOT_AVAILABLE"},"price":{"unitLabel":"each","priceType":"standard","salesPrice":"N/A"},"realprice":{"salesPrice":"N/A"},"badges":[],"buttonText":"Sold Out","showProdLimit":{"status":3,"message":"Limit is 3 units per order"},"vendorProductURLTiles":{"":"","vendorPDPRedirectEnabled":false},"CTAEnable":true,"commerceSiteFlag":false,"showPromoTimerFlag":false,"isProProd":false,"isCustomizable":false,"customizableVariantId":false,"isVarientCustomizable":false}

{"thumbnailImageUrl":"https://www.jbl.com.ph/dw/image/v2/AAUJ_PRD/on/demandware.static/-/Sites-masterCatalog_Harman/default/dw1099d644/JBL_FREE_floating2-1605x1605px.jpg?sw=270&sh=330&sm=fit&sfrm=png","productUrl":"https://www.jbl.com.ph/true-wireless/JBL+FREE+X.html?cgid=true-wireless&dwvar_JBL%20FREE%20X_color=White-EMEA-Current","productSupportUrl":"","productID":"JBLFREEXWHTBT","orderable":false,"availability":{"message":"","status":"NOT_AVAILABLE"},"price":{"unitLabel":"each","priceType":"standard","salesPrice":"N/A"},"realprice":{"salesPrice":"N/A"},"badges":["new"],"buttonText":"Sold Out","showProdLimit":{"status":3,"message":"Limit is 3 units per order"},"vendorProductURLTiles":{"":"","vendorPDPRedirectEnabled":false},"CTAEnable":true,"commerceSiteFlag":false,"showPromoTimerFlag":false,"isProProd":false,"isCustomizable":false,"customizableVariantId":false,"isVarientCustomizable":false}
Truly wireless in-ear headphones
{"thumbnailImageUrl":"https://www.jbl.com.ph/dw/image/v2/AAUJ_PRD/on/demandware.static/-/Sites-masterCatalog_Harman/default/dw4f895801/JBL_Endurance_Peak_Hero_Black_1605x1605.jpg?sw=270&sh=330&sm=fit&sfrm=png","productUrl":"https://www.jbl.com.ph/true-wireless/JBL+ENDURANCE+PEAK.html?cgid=true-wireless&dwvar_JBL%20ENDURANCE%20PEAK_color=Black-GLOBAL-Current","productSupportUrl":"","productID":"JBLENDURPEAKBLK","orderable":false,"availability":{"message":"","status":"NOT_AVAILABLE"},"price":{"unitLabel":"each","priceType":"standard","salesPrice":"₱ 6,999.00"},"realprice":{"salesPrice":"₱ 6,999.00"},"badges":[],"buttonText":"Sold Out","showProdLimit":{"status":""},"vendorProductURLTiles":{"":"","vendorPDPRedirectEnabled":false},"CTAEnable":true,"commerceSiteFlag":false,"showPromoTimerFlag":false,"isProProd":false,"isCustomizable":false,"customizableVariantId":false,"isVarientCustomizable":false}

{"thumbnailImageUrl":"https://www.jbl.com.ph/dw/image/v2/AAUJ_PRD/on/demandware.static/-/Sites-masterCatalog_Harman/default/dw8e78f448/JBL_Endurance_Peak_Hero_Blue_1605x1605.jpg?sw=270&sh=330&sm=fit&sfrm=png","productUrl":"https://www.jbl.com.ph/true-wireless/JBL+ENDURANCE+PEAK.html?cgid=true-wireless&dwvar_JBL%20ENDURANCE%20PEAK_color=Blue-GLOBAL-Current","productSupportUrl":"","productID":"JBLENDURPEAKBLU","orderable":false,"availability":{"message":"","status":"NOT_AVAILABLE"},"price":{"unitLabel":"each","priceType":"standard","salesPrice":"₱ 6,999.00"},"realprice":{"salesPrice":"₱ 6,999.00"},"badges":[],"buttonText":"Sold Out","showProdLimit":{"status":""},"vendorProductURLTiles":{"":"","vendorPDPRedirectEnabled":false},"CTAEnable":true,"commerceSiteFlag":false,"showPromoTimerFlag":false,"isProProd":false,"isCustomizable":false,"customizableVariantId":false,"isVarientCustomizable":false}

{"thumbnailImageUrl":"https://www.jbl.com.ph/dw/image/v2/AAUJ_PRD/on/demandware.static/-/Sites-masterCatalog_Harman/default/dw359d7562/JBL_Endurance_Peak_Hero_Red_1605x1605.jpg?sw=270&sh=330&sm=fit&sfrm=png","productUrl":"https://www.jbl.com.ph/true-wireless/JBL+ENDURANCE+PEAK.html?cgid=true-wireless&dwvar_JBL%20ENDURANCE%20PEAK_color=Red-GLOBAL-Current","productSupportUrl":"","productID":"JBLENDURPEAKRED","orderable":false,"availability":{"message":"","status":"NOT_AVAILABLE"},"price":{"unitLabel":"each","priceType":"standard","salesPrice":"₱ 6,999.00"},"realprice":{"salesPrice":"₱ 6,999.00"},"badges":[],"buttonText":"Sold Out","showProdLimit":{"status":""},"vendorProductURLTiles":{"":"","vendorPDPRedirectEnabled":false},"CTAEnable":true,"commerceSiteFlag":false,"showPromoTimerFlag":false,"isProProd":false,"isCustomizable":false,"customizableVariantId":false,"isVarientCustomizable":false}
True Wireless Sport Headphones
Wire Less; Live More!
Ignite a truly wireless revolution with innovative in-ear headphones for every music lover from JBL.
Read More »
What are true wireless earphones?
Wireless audio technology has been with us for some time now but what exactly is the meaning of "true wireless" and how does it differ from regular wireless? No...this isn't just geek-speak and it's not as complicated as you might think. When we refer to wireless headphones, the term is a little misleading because it infers that there are no wires. This isn't exactly true as while the headphones may connect wirelessly to a smartphone or other device using Bluetooth technology, there are still wires connecting the two earpieces together. True wireless earphones and earbuds eliminate cables altogether. Be gone...pesky wires!
How do they work?
By using that same Bluetooth technology to "pair" devices, the signal can be transmitted to both earbuds without the need for a cable or strap connecting the two sides. The earbuds are held in place by the ears themselves (known as in-ear design) or in some cases via a hook over the ear. The result is a tangle-free listening experience – perfect for any active use such as working out, running and other sports.
What to look out for
Before deciding on the model that's right for you there are a few things you should consider...
Comfort: You'll likely be wearing your headphones for long periods. If you're in the middle of a workout and your ears start to hurt, you've bought the wrong model. Well designed earphones will make you forget you have them on.
Fit: There's nothing more annoying than earbuds that fall out or don't provide a good seal against outside noise. A good fit is crucial for any active use.
Sound quality: What's the point of listening to music while you work out if it doesn't sound good? You should expect clear, undistorted sound with good bass and detailed highs. With the advancement of Bluetooth technology wireless designs offer performance which matches that of their wired counterparts.
Additional features: Some other features you might like to consider are noise cancelling, hands-free calling and waterproofing.
Ease of use: Look for models that are simple and easy to operate. The inclusion of touch controls will help here.
What are the best true wireless headphones?
As the company responsible for concert sound at Woodstock and reference-standard studio monitors around the world, no one knows audio like JBL. That experience and know-how can be found in our range of true wireless headphones.
Take the Endurance PEAK for example. Designed for active sports use they feature a unique "PowerHook" design which switches the power on or off when you put the headphones on or off. You get 28 hours of combined playback time (4 hours continuous and 24 hours backup) with the supplied charging case.
Other features include IPX7 waterproofing, light weight, touch controls and our unique TwistLock technology which means they will never fall out. Plus our FlexSoft technology ensures a comfortable fit.
What are the best true wireless earbuds for working out?
The JBL Free X is perfect for working out. With a splash-proof design, smart charging case and an integrated microphone for hands-free calls you can enjoy the freedom of a truly wireless lifestyle.
Discover the full range at one of our authorized dealers in the Philippines today.