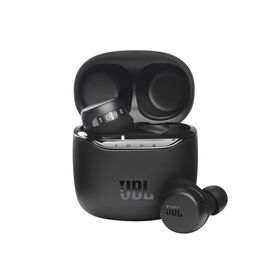 True wireless noise-cancelling earbuds
₱ 10,499.00
each
{"thumbnailImageUrl":"https://www.jbl.com.ph/dw/image/v2/AAUJ_PRD/on/demandware.static/-/Sites-masterCatalog_Harman/default/dwc03ce3c5/1. JBL_Tour_PRO+ TWS_Product Image_Hero.jpg?sw=270&sh=330&sm=fit&sfrm=png","thumbnailImageUrl2":"https://www.jbl.com.ph/dw/image/v2/AAUJ_PRD/on/demandware.static/-/Sites-masterCatalog_Harman/default/dw05eaf116/4. JBL_Tour_PRO+ TWS_Product Image_HERO_Buds.jpg?sw=270&sh=330&sm=fit&sfrm=png","productUrl":"https://www.jbl.com.ph/in-ear-headphones/TOUR-PRO-TWS-.html?dwvar_TOUR-PRO-TWS-_color=Black-GLOBAL-Current&cgid=in-ear-headphones","productID":"JBLTOURPROPTWSBLK","orderable":false,"availability":{"message":"","status":"NOT_AVAILABLE"},"price":{"unitLabel":"each","priceType":"standard","salesPrice":"₱ 10,499.00"},"realprice":{"discountThresholdAmount":5,"salesPrice":"₱ 10,499.00"},"badges":[],"buttonText":"Sold Out","showProdLimit":{"status":""},"CTAEnable":true,"commerceSiteFlag":false,"showPromoTimerFlag":false,"isProProd":false}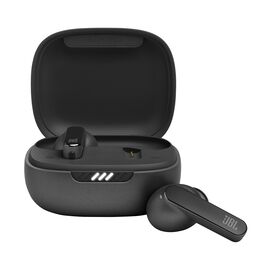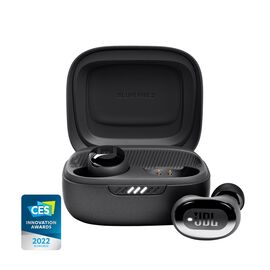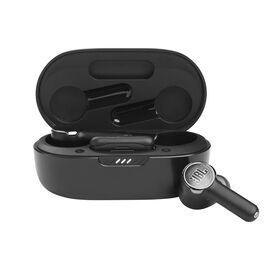 True wireless Noise Cancelling gaming earbuds
₱ 9,399.00
each
{"thumbnailImageUrl":"https://www.jbl.com.ph/dw/image/v2/AAUJ_PRD/on/demandware.static/-/Sites-masterCatalog_Harman/default/dw47948bdf/1.JBL_Quantum TWS_Product Image_Hero.jpg?sw=270&sh=330&sm=fit&sfrm=png","thumbnailImageUrl2":"https://www.jbl.com.ph/dw/image/v2/AAUJ_PRD/on/demandware.static/-/Sites-masterCatalog_Harman/default/dw77629698/2.JBL_Quantum TWS_Product Image_Front.jpg?sw=270&sh=330&sm=fit&sfrm=png","productUrl":"https://www.jbl.com.ph/in-ear-headphones/QUANTUM-TWS.html?dwvar_QUANTUM-TWS_color=Black-GLOBAL-Current&cgid=in-ear-headphones","productID":"JBLQUANTUMTWSBLK","orderable":false,"availability":{"message":"","status":"NOT_AVAILABLE"},"price":{"unitLabel":"each","priceType":"standard","salesPrice":"₱ 9,399.00"},"realprice":{"discountThresholdAmount":5,"salesPrice":"₱ 9,399.00"},"badges":[],"buttonText":"Sold Out","showProdLimit":{"status":""},"CTAEnable":true,"commerceSiteFlag":false,"showPromoTimerFlag":false,"isProProd":false}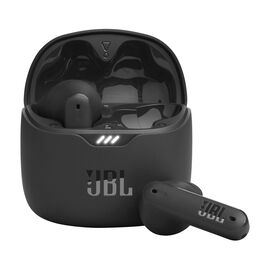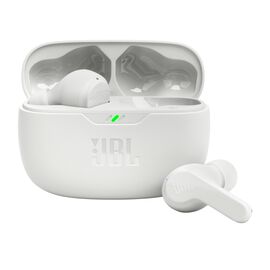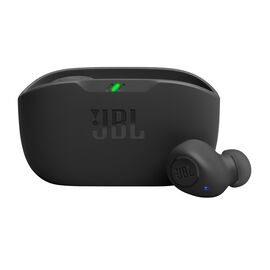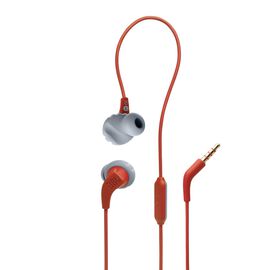 Waterproof Wired Sports In-Ear Headphones
₱ 1,299.00
each
{"thumbnailImageUrl":"https://www.jbl.com.ph/dw/image/v2/AAUJ_PRD/on/demandware.static/-/Sites-masterCatalog_Harman/default/dw576cdc49/1.JBL_ENDURANCE_RUN_2_WIRED_Product Image_Hero_Coral.jpg?sw=270&sh=330&sm=fit&sfrm=png","thumbnailImageUrl2":"https://www.jbl.com.ph/dw/image/v2/AAUJ_PRD/on/demandware.static/-/Sites-masterCatalog_Harman/default/dwc81d24d7/2.JBL_ENDURANCE_RUN_2_WIRED_Product Image_Front_Coral.jpg?sw=270&sh=330&sm=fit&sfrm=png","productUrl":"https://www.jbl.com.ph/in-ear-headphones/ENDURANCE-RUN-2-WIRED.html?dwvar_ENDURANCE-RUN-2-WIRED_color=Coral%20Orange-GLOBAL-Current&cgid=in-ear-headphones","productID":"JBLENDURRUN2COR","orderable":false,"availability":{"message":"","status":"NOT_AVAILABLE"},"price":{"unitLabel":"each","priceType":"standard","salesPrice":"₱ 1,299.00"},"realprice":{"discountThresholdAmount":5,"salesPrice":"₱ 1,299.00"},"badges":[],"buttonText":"Sold Out","showProdLimit":{"status":""},"CTAEnable":true,"commerceSiteFlag":false,"showPromoTimerFlag":false,"isProProd":false}

{"thumbnailImageUrl":"https://www.jbl.com.ph/dw/image/v2/AAUJ_PRD/on/demandware.static/-/Sites-masterCatalog_Harman/default/dwe7b2185e/1.JBL_ENDURANCE_RUN_2_WIRED_Product Image_Hero_Blue.jpg?sw=270&sh=330&sm=fit&sfrm=png","thumbnailImageUrl2":"https://www.jbl.com.ph/dw/image/v2/AAUJ_PRD/on/demandware.static/-/Sites-masterCatalog_Harman/default/dwd4d9e16f/2.JBL_ENDURANCE_RUN_2_WIRED_Product Image_Front_Blue.jpg?sw=270&sh=330&sm=fit&sfrm=png","productUrl":"https://www.jbl.com.ph/in-ear-headphones/ENDURANCE-RUN-2-WIRED.html?dwvar_ENDURANCE-RUN-2-WIRED_color=Blue-GLOBAL-Current&cgid=in-ear-headphones","productID":"JBLENDURRUN2BLU","orderable":false,"availability":{"message":"","status":"NOT_AVAILABLE"},"price":{"unitLabel":"each","priceType":"standard","salesPrice":"₱ 1,299.00"},"realprice":{"discountThresholdAmount":5,"salesPrice":"₱ 1,299.00"},"badges":[],"buttonText":"Sold Out","showProdLimit":{"status":""},"CTAEnable":true,"commerceSiteFlag":false,"showPromoTimerFlag":false,"isProProd":false}

{"thumbnailImageUrl":"https://www.jbl.com.ph/dw/image/v2/AAUJ_PRD/on/demandware.static/-/Sites-masterCatalog_Harman/default/dw90b444d3/1.JBL_ENDURANCE_RUN_2_WIRED_Product Image_Hero_Black.jpg?sw=270&sh=330&sm=fit&sfrm=png","thumbnailImageUrl2":"https://www.jbl.com.ph/dw/image/v2/AAUJ_PRD/on/demandware.static/-/Sites-masterCatalog_Harman/default/dwfeaa84c5/2.JBL_ENDURANCE_RUN_2_WIRED_Product Image_Front_Black.jpg?sw=270&sh=330&sm=fit&sfrm=png","productUrl":"https://www.jbl.com.ph/in-ear-headphones/ENDURANCE-RUN-2-WIRED.html?dwvar_ENDURANCE-RUN-2-WIRED_color=Black-GLOBAL-Current&cgid=in-ear-headphones","productID":"JBLENDURRUN2BLK","orderable":false,"availability":{"message":"","status":"NOT_AVAILABLE"},"price":{"unitLabel":"each","priceType":"standard","salesPrice":"₱ 1,299.00"},"realprice":{"discountThresholdAmount":5,"salesPrice":"₱ 1,299.00"},"badges":[],"buttonText":"Sold Out","showProdLimit":{"status":""},"CTAEnable":true,"commerceSiteFlag":false,"showPromoTimerFlag":false,"isProProd":false}

{"thumbnailImageUrl":"https://www.jbl.com.ph/dw/image/v2/AAUJ_PRD/on/demandware.static/-/Sites-masterCatalog_Harman/default/dw7d845126/1.JBL_ENDURANCE_RUN_2_WIRED_Product Image_Hero_White.jpg?sw=270&sh=330&sm=fit&sfrm=png","thumbnailImageUrl2":"https://www.jbl.com.ph/dw/image/v2/AAUJ_PRD/on/demandware.static/-/Sites-masterCatalog_Harman/default/dwf361dd15/2.JBL_ENDURANCE_RUN_2_WIRED_Product Image_Front_Whiyte.jpg?sw=270&sh=330&sm=fit&sfrm=png","productUrl":"https://www.jbl.com.ph/in-ear-headphones/ENDURANCE-RUN-2-WIRED.html?dwvar_ENDURANCE-RUN-2-WIRED_color=White-GLOBAL-Current&cgid=in-ear-headphones","productID":"JBLENDURRUN2WHT","orderable":false,"availability":{"message":"","status":"NOT_AVAILABLE"},"price":{"unitLabel":"each","priceType":"standard","salesPrice":"₱ 1,299.00"},"realprice":{"discountThresholdAmount":5,"salesPrice":"₱ 1,299.00"},"badges":[],"buttonText":"Sold Out","showProdLimit":{"status":""},"CTAEnable":true,"commerceSiteFlag":false,"showPromoTimerFlag":false,"isProProd":false}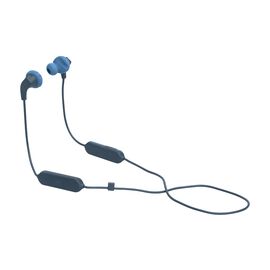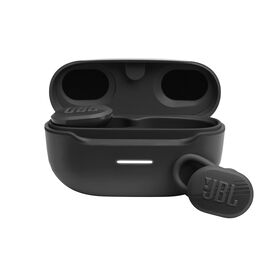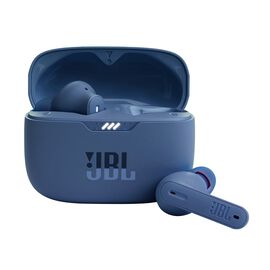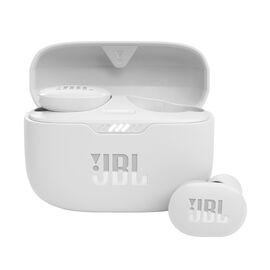 In-Ear Headphones & Earphones
Wear these quality JBL in-ear headphones, earphones and earbuds with confidence. Built for premium sound they are the perfect match for your iPhone or Android smartphone.
Read More »
What are "in ear headphones"?
Generally speaking the terms headphones, earphones and earbuds are interchangeable but to be precise "earbuds/earphones" are designed to sit on the outer ear while "in-ear headphones" are designed to extend into the ear canal. Another term you may hear is "in-ear monitors". These are designed for musicians and audio engineers and tend to be higher quality.
The terminology can get a little confusing but the main distinction when compared to on/over-ear designs is they offer personal music in more active situations such as walking, running, exercising and working out at the gym. They are also popular with commuters and people who don't like the more bulky look and feel of on/over ear designs.
Who makes the best in ear earphones?
It's no secret that JBL's reputation in loudspeaker design and manufacture, both for the professional and audiophile, is second to none. With decades of experience in building high quality products our engineers know exactly what it takes to build great sounding headphones.
Take the LIVE 100 for example. With large full-bandwidth drivers you get JBL's signature sound with enhanced bass wherever you need to be. You also get a microphone for hands-free calls and voice assistance when used with your smartphone.
The TUNE 205BT is an earbud design that punches out deep and powerful bass with 6-hour battery life (recharge in 2 hours). It also offers hands-free calls with a 3-button remote and mic.
What about the best in ear headphones for running?
The Endurance RUN is perfect for running and sports. With the trademarked "Fliphook" design you can wear them in or behind the ear. If you've had problems with earphones that don't stay in you'll love these. With the patented TwistLock and FlexSoft technologies they never fall out no matter what the workout.
What about wireless?
We've got you covered there to. The JBL Free is a true wireless design. Make calls and listen to your favorite music with absolutely no wires. With our Comfort Stay Secure Fit ergonomics you get a tailored fit for any active use.
Contact us for more information on any of our quality products of visit an authorized dealer in the Philippines.