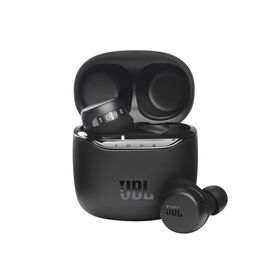 True wireless noise-cancelling earbuds
₱ 10,499.00
each
{"thumbnailImageUrl":"https://www.jbl.com.ph/dw/image/v2/AAUJ_PRD/on/demandware.static/-/Sites-masterCatalog_Harman/default/dwc03ce3c5/1. JBL_Tour_PRO+ TWS_Product Image_Hero.jpg?sw=270&sh=330&sm=fit&sfrm=png","thumbnailImageUrl2":"https://www.jbl.com.ph/dw/image/v2/AAUJ_PRD/on/demandware.static/-/Sites-masterCatalog_Harman/default/dw05eaf116/4. JBL_Tour_PRO+ TWS_Product Image_HERO_Buds.jpg?sw=270&sh=330&sm=fit&sfrm=png","productUrl":"https://www.jbl.com.ph/headphones-wireless/TOUR-PRO-TWS-.html?dwvar_TOUR-PRO-TWS-_color=Black-GLOBAL-Current&cgid=headphones-wireless","productID":"JBLTOURPROPTWSBLK","orderable":false,"availability":{"message":"","status":"NOT_AVAILABLE"},"price":{"unitLabel":"each","priceType":"standard","salesPrice":"₱ 10,499.00"},"realprice":{"discountThresholdAmount":5,"salesPrice":"₱ 10,499.00"},"badges":[],"buttonText":"Sold Out","showProdLimit":{"status":""},"CTAEnable":true,"commerceSiteFlag":false,"showPromoTimerFlag":false,"isProProd":false}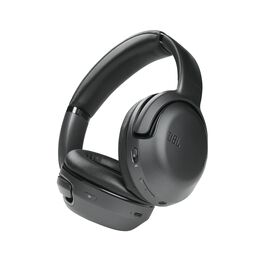 Wireless over-ear noise cancelling headphones
₱ 14,999.00
each
{"thumbnailImageUrl":"https://www.jbl.com.ph/dw/image/v2/AAUJ_PRD/on/demandware.static/-/Sites-masterCatalog_Harman/default/dw32b79b26/1. JBL_TOUR_ONE_Product Image_Hero.jpg?sw=270&sh=330&sm=fit&sfrm=png","thumbnailImageUrl2":"https://www.jbl.com.ph/dw/image/v2/AAUJ_PRD/on/demandware.static/-/Sites-masterCatalog_Harman/default/dweaa79cae/2.JBL_TOUR_ONE_Product Image_Front.jpg?sw=270&sh=330&sm=fit&sfrm=png","productUrl":"https://www.jbl.com.ph/headphones-wireless/TOURONE-.html?dwvar_TOURONE-_color=Black-GLOBAL-Current&cgid=headphones-wireless","productID":"JBLTOURONEBLK","orderable":false,"availability":{"message":"","status":"NOT_AVAILABLE"},"price":{"unitLabel":"each","priceType":"standard","salesPrice":"₱ 14,999.00"},"realprice":{"discountThresholdAmount":5,"salesPrice":"₱ 14,999.00"},"badges":[],"buttonText":"Sold Out","showProdLimit":{"status":""},"CTAEnable":true,"commerceSiteFlag":false,"showPromoTimerFlag":false,"isProProd":false}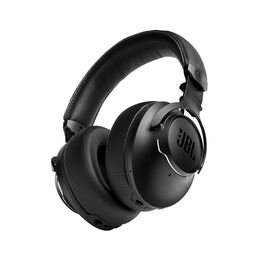 Wireless, over-ear, True Adaptive Noise Cancelling headphones inspired by pro musicians
₱ 19,599.00
each
{"thumbnailImageUrl":"https://www.jbl.com.ph/dw/image/v2/AAUJ_PRD/on/demandware.static/-/Sites-masterCatalog_Harman/default/dwdf99cd0e/JBL_CLUB_ONE_Product Photo_HERO.jpg?sw=270&sh=330&sm=fit&sfrm=png","thumbnailImageUrl2":"https://www.jbl.com.ph/dw/image/v2/AAUJ_PRD/on/demandware.static/-/Sites-masterCatalog_Harman/default/dw624b7032/JBL_CLUB_ONE_Product Photo_BACK.jpg?sw=270&sh=330&sm=fit&sfrm=png","productUrl":"https://www.jbl.com.ph/headphones-wireless/CLUBONE.html?dwvar_CLUBONE_color=Black-GLOBAL-Current&cgid=headphones-wireless","productID":"JBLCLUBONEBLK","orderable":false,"availability":{"message":"","status":"NOT_AVAILABLE"},"price":{"unitLabel":"each","priceType":"standard","salesPrice":"₱ 19,599.00"},"realprice":{"discountThresholdAmount":5,"salesPrice":"₱ 19,599.00"},"badges":[],"buttonText":"Sold Out","showProdLimit":{"status":""},"CTAEnable":true,"commerceSiteFlag":false,"showPromoTimerFlag":false,"isProProd":false}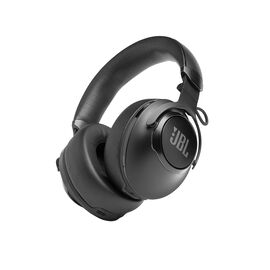 Wireless over-ear noise cancelling headphones
₱ 13,799.00
each
{"thumbnailImageUrl":"https://www.jbl.com.ph/dw/image/v2/AAUJ_PRD/on/demandware.static/-/Sites-masterCatalog_Harman/default/dw140e03b4/JBL_CLUB_950NC_Product Photo_HERO.jpg?sw=270&sh=330&sm=fit&sfrm=png","thumbnailImageUrl2":"https://www.jbl.com.ph/dw/image/v2/AAUJ_PRD/on/demandware.static/-/Sites-masterCatalog_Harman/default/dw4d002416/JBL_CLUB_950NC_Product Photo_FRONT.jpg?sw=270&sh=330&sm=fit&sfrm=png","productUrl":"https://www.jbl.com.ph/headphones-wireless/CLUB950NC.html?dwvar_CLUB950NC_color=Black-GLOBAL-Current&cgid=headphones-wireless","productID":"JBLCLUB950NCBLK","orderable":false,"availability":{"message":"","status":"NOT_AVAILABLE"},"price":{"unitLabel":"each","priceType":"standard","salesPrice":"₱ 13,799.00"},"realprice":{"discountThresholdAmount":5,"salesPrice":"₱ 13,799.00"},"badges":[],"buttonText":"Sold Out","showProdLimit":{"status":""},"CTAEnable":true,"commerceSiteFlag":false,"showPromoTimerFlag":false,"isProProd":false}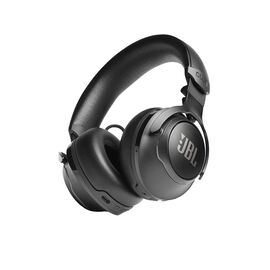 Wireless on-ear headphones
₱ 8,599.00
each
{"thumbnailImageUrl":"https://www.jbl.com.ph/dw/image/v2/AAUJ_PRD/on/demandware.static/-/Sites-masterCatalog_Harman/default/dwfa26a4ec/JBL_CLUB_700BT_Product Photo_HERO.jpg?sw=270&sh=330&sm=fit&sfrm=png","thumbnailImageUrl2":"https://www.jbl.com.ph/dw/image/v2/AAUJ_PRD/on/demandware.static/-/Sites-masterCatalog_Harman/default/dw1ab9a70a/JBL_CLUB_700BT_Product Photo_FRONT.jpg?sw=270&sh=330&sm=fit&sfrm=png","productUrl":"https://www.jbl.com.ph/headphones-wireless/CLUB700BT.html?dwvar_CLUB700BT_color=Black-GLOBAL-Current&cgid=headphones-wireless","productID":"JBLCLUB700BTBLK","orderable":false,"availability":{"message":"","status":"NOT_AVAILABLE"},"price":{"unitLabel":"each","priceType":"standard","salesPrice":"₱ 8,599.00"},"realprice":{"discountThresholdAmount":5,"salesPrice":"₱ 8,599.00"},"badges":[],"buttonText":"Sold Out","showProdLimit":{"status":""},"CTAEnable":true,"commerceSiteFlag":false,"showPromoTimerFlag":false,"isProProd":false}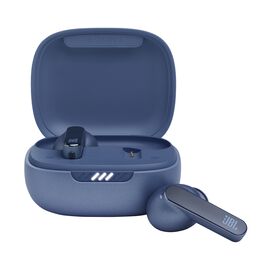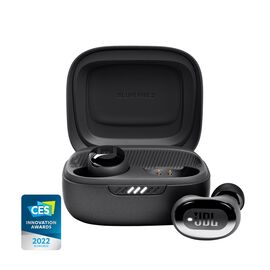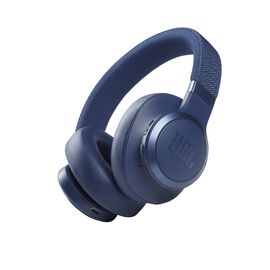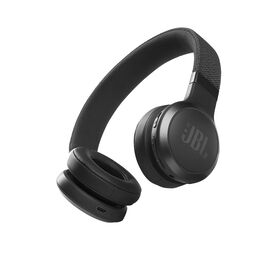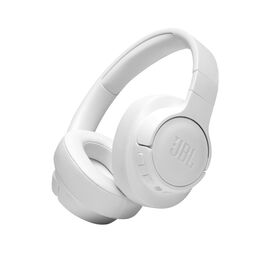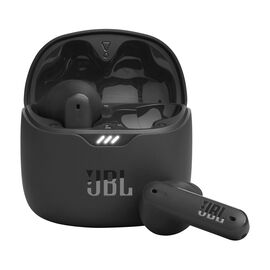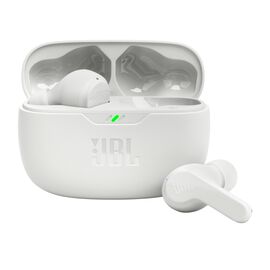 Wireless Headphones
JBL wireless earphones, including in-ear, on-ear and earbuds surround you with high-performance personal sound in comfortable and stylish designs.
Discover the best wireless earphones in the Philippines
It would be fair to say that in years gone by many audiophiles were dismissive of wireless models due to their inferior sound quality when compared to wired designs. These days, that is no longer the case. With the advancement of Bluetooth technology you can now enjoy the same level of sound quality while dispensing with messy and restrictive wires. This has allowed music lovers to enjoy great sounding earphones, anywhere, anytime and without compromise.
So forget about that headphone jack...wireless is here to stay...and every music lover can be thankful for that!
Why choose JBL?
When it comes to audio, JBL has been at the forefront of loudspeaker design for decades. So it should come as no surprise that the same engineering skill and know-how which goes into our speakers can be found in our headphones as well.
We even have models specially designed for kids. The JR300BT limits the volume to below 85dB making them safe and comfortable for younger music lovers.
Read More »
What are "true wireless headphones"?
If you're unfamiliar with the terminology true wireless refers to Bluetooth in-ear designs which not only don't have a cord connecting them to the music source but also don't have a cord connecting each side together. They are held in place using the same mechanism as an earbud i.e. they use the ear itself.
The JBL Free is a perfect example of a truly wireless design. With 4 hours of playback time and 20 hours of backup power you can experience our signature sound on the go, without messy wires cramping your style. Features include a smart charging case and an integrated microphone for hands-free calls.
Free yourself from the burden of wires and discover the full range of JBL personal audio speakers at an authorized dealer near you.