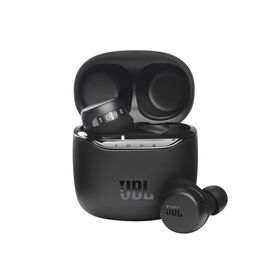 True wireless noise-cancelling earbuds
₱ 10,499.00
each
{"thumbnailImageUrl":"https://www.jbl.com.ph/dw/image/v2/AAUJ_PRD/on/demandware.static/-/Sites-masterCatalog_Harman/default/dwc03ce3c5/1. JBL_Tour_PRO+ TWS_Product Image_Hero.jpg?sw=270&sh=330&sm=fit&sfrm=png","thumbnailImageUrl2":"https://www.jbl.com.ph/dw/image/v2/AAUJ_PRD/on/demandware.static/-/Sites-masterCatalog_Harman/default/dw05eaf116/4. JBL_Tour_PRO+ TWS_Product Image_HERO_Buds.jpg?sw=270&sh=330&sm=fit&sfrm=png","productUrl":"https://www.jbl.com.ph/smart-headphones/TOUR-PRO-TWS-.html?dwvar_TOUR-PRO-TWS-_color=Black-GLOBAL-Current&cgid=smart-headphones","productID":"JBLTOURPROPTWSBLK","orderable":false,"availability":{"message":"","status":"NOT_AVAILABLE"},"price":{"unitLabel":"each","priceType":"standard","salesPrice":"₱ 10,499.00"},"realprice":{"discountThresholdAmount":5,"salesPrice":"₱ 10,499.00"},"badges":[],"buttonText":"Sold Out","showProdLimit":{"status":""},"CTAEnable":true,"commerceSiteFlag":false,"showPromoTimerFlag":false,"isProProd":false}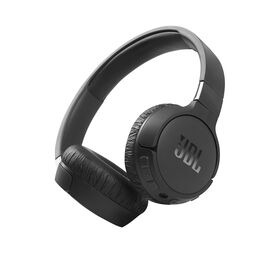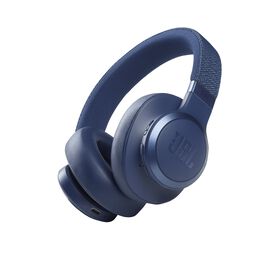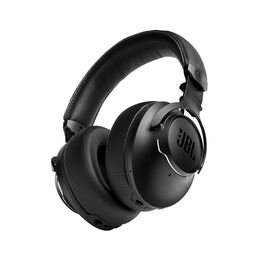 Wireless, over-ear, True Adaptive Noise Cancelling headphones inspired by pro musicians
₱ 19,599.00
each
{"thumbnailImageUrl":"https://www.jbl.com.ph/dw/image/v2/AAUJ_PRD/on/demandware.static/-/Sites-masterCatalog_Harman/default/dwdf99cd0e/JBL_CLUB_ONE_Product Photo_HERO.jpg?sw=270&sh=330&sm=fit&sfrm=png","thumbnailImageUrl2":"https://www.jbl.com.ph/dw/image/v2/AAUJ_PRD/on/demandware.static/-/Sites-masterCatalog_Harman/default/dw624b7032/JBL_CLUB_ONE_Product Photo_BACK.jpg?sw=270&sh=330&sm=fit&sfrm=png","productUrl":"https://www.jbl.com.ph/smart-headphones/CLUBONE.html?dwvar_CLUBONE_color=Black-GLOBAL-Current&cgid=smart-headphones","productID":"JBLCLUBONEBLK","orderable":false,"availability":{"message":"","status":"NOT_AVAILABLE"},"price":{"unitLabel":"each","priceType":"standard","salesPrice":"₱ 19,599.00"},"realprice":{"discountThresholdAmount":5,"salesPrice":"₱ 19,599.00"},"badges":[],"buttonText":"Sold Out","showProdLimit":{"status":""},"CTAEnable":true,"commerceSiteFlag":false,"showPromoTimerFlag":false,"isProProd":false}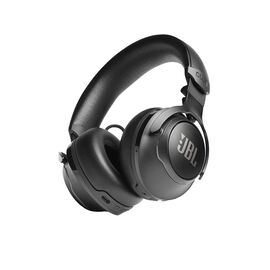 Wireless on-ear headphones
₱ 8,599.00
each
{"thumbnailImageUrl":"https://www.jbl.com.ph/dw/image/v2/AAUJ_PRD/on/demandware.static/-/Sites-masterCatalog_Harman/default/dwfa26a4ec/JBL_CLUB_700BT_Product Photo_HERO.jpg?sw=270&sh=330&sm=fit&sfrm=png","thumbnailImageUrl2":"https://www.jbl.com.ph/dw/image/v2/AAUJ_PRD/on/demandware.static/-/Sites-masterCatalog_Harman/default/dw1ab9a70a/JBL_CLUB_700BT_Product Photo_FRONT.jpg?sw=270&sh=330&sm=fit&sfrm=png","productUrl":"https://www.jbl.com.ph/smart-headphones/CLUB700BT.html?dwvar_CLUB700BT_color=Black-GLOBAL-Current&cgid=smart-headphones","productID":"JBLCLUB700BTBLK","orderable":false,"availability":{"message":"","status":"NOT_AVAILABLE"},"price":{"unitLabel":"each","priceType":"standard","salesPrice":"₱ 8,599.00"},"realprice":{"discountThresholdAmount":5,"salesPrice":"₱ 8,599.00"},"badges":[],"buttonText":"Sold Out","showProdLimit":{"status":""},"CTAEnable":true,"commerceSiteFlag":false,"showPromoTimerFlag":false,"isProProd":false}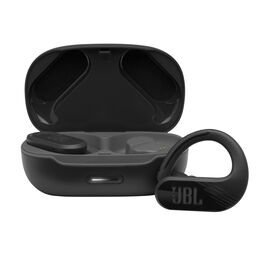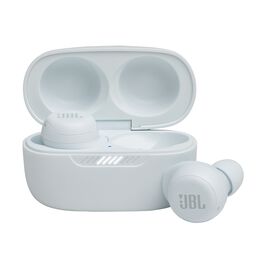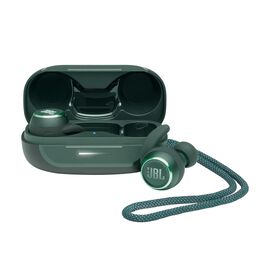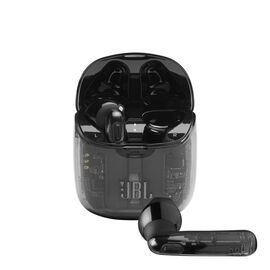 True wireless earbud headphones
₱ 7,199.00
each
{"thumbnailImageUrl":"https://www.jbl.com.ph/dw/image/v2/AAUJ_PRD/on/demandware.static/-/Sites-masterCatalog_Harman/default/dwc12376b7/JBL_TUNE 225TWS Ghost_Product Image_Hero_Black.jpg?sw=270&sh=330&sm=fit&sfrm=png","thumbnailImageUrl2":"https://www.jbl.com.ph/dw/image/v2/AAUJ_PRD/on/demandware.static/-/Sites-masterCatalog_Harman/default/dw8ab86084/JBL_TUNE 225TWS_Product Image_Front_BLACK_GHOST.jpg?sw=270&sh=330&sm=fit&sfrm=png","productUrl":"https://www.jbl.com.ph/smart-headphones/TUNE225TWSGHOST-.html?dwvar_TUNE225TWSGHOST-_color=Black-APAC-Current&cgid=smart-headphones","productID":"JBLT225TWSGHTBLKAS","orderable":false,"availability":{"message":"","status":"NOT_AVAILABLE"},"price":{"unitLabel":"each","priceType":"standard","salesPrice":"₱ 7,199.00"},"realprice":{"discountThresholdAmount":5,"salesPrice":"₱ 7,199.00"},"badges":[],"buttonText":"Sold Out","showProdLimit":{"status":""},"CTAEnable":true,"commerceSiteFlag":false,"showPromoTimerFlag":false,"isProProd":false}

{"thumbnailImageUrl":"https://www.jbl.com.ph/dw/image/v2/AAUJ_PRD/on/demandware.static/-/Sites-masterCatalog_Harman/default/dwbcc99e9e/JBL_TUNE 225TWS Ghost_Product Image_Hero_Orange.jpg?sw=270&sh=330&sm=fit&sfrm=png","thumbnailImageUrl2":"https://www.jbl.com.ph/dw/image/v2/AAUJ_PRD/on/demandware.static/-/Sites-masterCatalog_Harman/default/dwcd5f97ff/JBL_TUNE 225TWS_Product Image_Front_Orange_GHOST.jpg?sw=270&sh=330&sm=fit&sfrm=png","productUrl":"https://www.jbl.com.ph/smart-headphones/TUNE225TWSGHOST-.html?dwvar_TUNE225TWSGHOST-_color=Orange-APAC-Current&cgid=smart-headphones","productID":"JBLT225TWSGHTORGAS","orderable":false,"availability":{"message":"","status":"NOT_AVAILABLE"},"price":{"unitLabel":"each","priceType":"standard","salesPrice":"₱ 7,199.00"},"realprice":{"discountThresholdAmount":5,"salesPrice":"₱ 7,199.00"},"badges":[],"buttonText":"Sold Out","showProdLimit":{"status":""},"CTAEnable":true,"commerceSiteFlag":false,"showPromoTimerFlag":false,"isProProd":false}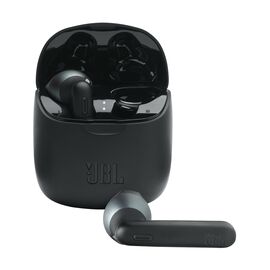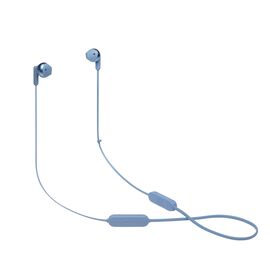 Smart Headphones
Also referred to as "hearables", smart earphones can be generally defined as wearable technology that you listen to. They include various "smart" features such as a built-in voice assistant, smartphone control or fitness monitoring. With the advancement in virtual technologies such as Google Assistant and Amazon Alexa, smart headphones are growing in popularity. It's not hard to understand why...having your own virtual assistant to control your music, messaging, phone calls, health activities or pretty much any aspect of modern urban life holds much appeal. And when you can do it via a comfortable, wireless, wearable device that you can actually talk to...it seems like the future is here!
Read More »
How do smart earphones, earbuds and headphones work?
Available in on-ear or in-ear versions, smart earphones go beyond the usual function of just transmitting sound. They basically work by using Bluetooth technology for a wireless connection with smartphones and tablets, and by providing a built-in virtual assistant. This means you can use that virtual assistant without the need to access your phone. A built in microphone allows for voice activation and hands-free phone calls.
Another characteristic is the ability to selectively filter out noise from the surrounding environment. This is important for safety as you can remain alert to what's happening around you. At JBL we call this technology Ambient Aware and it's available in our LIVE series.
Other features of smart technology include the ability to play music from your favourite streaming service such as Spotify, tell you what meetings you have scheduled in Google Calendar and control various apps and many other functions.
Google Voice Assistant Headphones
The inclusion of Google Voice Assistant to your headphones adds a whole new dimension to your personal entertainment. Ask for a specific song or just a certain genre and it will figure out what you want to hear, without delay. Don't like what you're hearing? Tell it to shuffle or skip. Or if you enjoyed the selection...play again. You'll quickly wonder how you got by without it!
Google assistant can also help you manage your communications. Ask it to ring or message a specific person or check your voicemail. Dictate a text message and have it read back to confirm before sending.
Need a recipe? Ask Google Assist to find one and read it out loud as you cook. Perfect for when you don't have enough hands!
The JBL range - leading the way
JBL is at the forefront of smart headphone technology. Our innovative LIVE range combines the convenience of a virtual assistant and hands-free calling with legendary JBL sound quality. As the company responsible for reference-standard studio monitors and concert sound in venues such as Woodstock and The Kennedy Center...no other brand can match our reputation in audio. That fierce dedication to quality can be found in our innovative smart designs. Check out the full range at an authorized dealer in the Philippines.