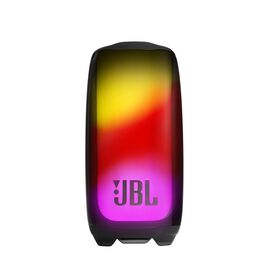 Portable Bluetooth speaker with light show
₱ 15,499.00
each
{"thumbnailImageUrl":"https://www.jbl.com.ph/dw/image/v2/AAUJ_PRD/on/demandware.static/-/Sites-masterCatalog_Harman/default/dw744d3186/1_JBL_PULSE_5_HERO_34364_x2.jpg?sw=270&sh=330&sm=fit&sfrm=png","thumbnailImageUrl2":"https://www.jbl.com.ph/dw/image/v2/AAUJ_PRD/on/demandware.static/-/Sites-masterCatalog_Harman/default/dw86a7341e/3_JBL_PULSE_5_FRONT_x2.jpg?sw=270&sh=330&sm=fit&sfrm=png","productUrl":"https://www.jbl.com.ph/bluetooth-portables/PULSE-5-.html?dwvar_PULSE-5-_color=Black-GLOBAL-Current&cgid=bluetooth-portables","productID":"JBLPULSE5BLK","orderable":false,"availability":{"message":"","status":"NOT_AVAILABLE"},"price":{"unitLabel":"each","priceType":"standard","salesPrice":"₱ 15,499.00"},"realprice":{"discountThresholdAmount":5,"salesPrice":"₱ 15,499.00"},"badges":["new"],"buttonText":"Sold Out","showProdLimit":{"status":""},"CTAEnable":true,"commerceSiteFlag":false,"showPromoTimerFlag":false,"isProProd":false}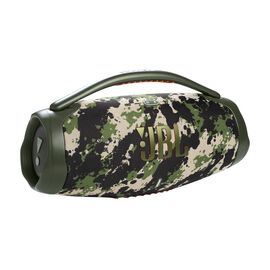 Portable speaker
₱ 29,999.00
each
{"thumbnailImageUrl":"https://www.jbl.com.ph/dw/image/v2/AAUJ_PRD/on/demandware.static/-/Sites-masterCatalog_Harman/default/dw5c78df71/1_JBL_BOOMBOX_3_SQUAD_HERO_33262_x2.jpg?sw=270&sh=330&sm=fit&sfrm=png","thumbnailImageUrl2":"https://www.jbl.com.ph/dw/image/v2/AAUJ_PRD/on/demandware.static/-/Sites-masterCatalog_Harman/default/dw820452b2/2_JBL_BOOMBOX_3_SQUAD_FRONT_33269_x2.jpg?sw=270&sh=330&sm=fit&sfrm=png","productUrl":"https://www.jbl.com.ph/bluetooth-portables/BOOMBOX-3-.html?dwvar_BOOMBOX-3-_color=Squad-APAC-Current&cgid=bluetooth-portables","productID":"JBLBOOMBOX3SQUADAS","orderable":false,"availability":{"message":"","status":"NOT_AVAILABLE"},"price":{"unitLabel":"each","priceType":"standard","salesPrice":"₱ 29,999.00"},"realprice":{"discountThresholdAmount":5,"salesPrice":"₱ 29,999.00"},"badges":[],"buttonText":"Sold Out","showProdLimit":{"status":""},"CTAEnable":true,"commerceSiteFlag":false,"showPromoTimerFlag":false,"isProProd":false}

{"thumbnailImageUrl":"https://www.jbl.com.ph/dw/image/v2/AAUJ_PRD/on/demandware.static/-/Sites-masterCatalog_Harman/default/dw0c65a3fa/1_JBL_BOOMBOX_3_HERO_BLACK_33216_x2.jpg?sw=270&sh=330&sm=fit&sfrm=png","thumbnailImageUrl2":"https://www.jbl.com.ph/dw/image/v2/AAUJ_PRD/on/demandware.static/-/Sites-masterCatalog_Harman/default/dw8b4c597d/2_JBL_BOOMBOX_3_FRONT_33203_x2.jpg?sw=270&sh=330&sm=fit&sfrm=png","productUrl":"https://www.jbl.com.ph/bluetooth-portables/BOOMBOX-3-.html?dwvar_BOOMBOX-3-_color=Black-APAC-Current&cgid=bluetooth-portables","productID":"JBLBOOMBOX3BLKAS","orderable":false,"availability":{"message":"","status":"NOT_AVAILABLE"},"price":{"unitLabel":"each","priceType":"standard","salesPrice":"₱ 29,999.00"},"realprice":{"discountThresholdAmount":5,"salesPrice":"₱ 29,999.00"},"badges":[],"buttonText":"Sold Out","showProdLimit":{"status":""},"CTAEnable":true,"commerceSiteFlag":false,"showPromoTimerFlag":false,"isProProd":false}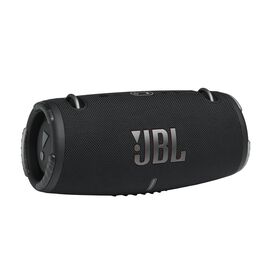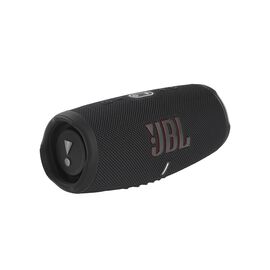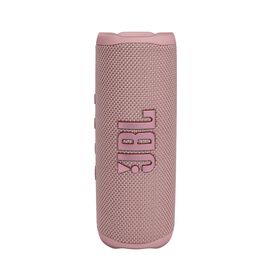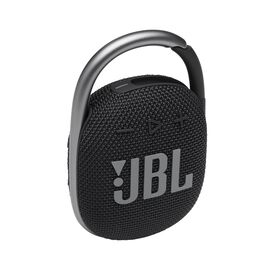 Ultra-portable Waterproof Speaker
₱ 3,549.00
each
{"thumbnailImageUrl":"https://www.jbl.com.ph/dw/image/v2/AAUJ_PRD/on/demandware.static/-/Sites-masterCatalog_Harman/default/dw2b734963/JBL_CLIP4_HERO_BLACK_ORANGE_0733_x1.jpg?sw=270&sh=330&sm=fit&sfrm=png","thumbnailImageUrl2":"https://www.jbl.com.ph/dw/image/v2/AAUJ_PRD/on/demandware.static/-/Sites-masterCatalog_Harman/default/dw97908678/JBL_CLIP4_FRONT_BLACK_ORANGE_0129_x1.jpg?sw=270&sh=330&sm=fit&sfrm=png","productUrl":"https://www.jbl.com.ph/bluetooth-portables/CLIP+4-.html?dwvar_CLIP%204-_color=Black%20%2F%20Orange-GLOBAL-Current&cgid=bluetooth-portables","productID":"JBLCLIP4BLKO","orderable":false,"availability":{"message":"","status":"NOT_AVAILABLE"},"price":{"unitLabel":"each","priceType":"standard","salesPrice":"₱ 3,549.00"},"realprice":{"discountThresholdAmount":5,"salesPrice":"₱ 3,549.00"},"badges":[],"buttonText":"Sold Out","showProdLimit":{"status":""},"CTAEnable":true,"commerceSiteFlag":false,"showPromoTimerFlag":false,"isProProd":false}

{"thumbnailImageUrl":"https://www.jbl.com.ph/dw/image/v2/AAUJ_PRD/on/demandware.static/-/Sites-masterCatalog_Harman/default/dw7fe37194/JBL_CLIP4_HERO_BLUE_WHITE_CORAL_0744_x2.jpg?sw=270&sh=330&sm=fit&sfrm=png","thumbnailImageUrl2":"https://www.jbl.com.ph/dw/image/v2/AAUJ_PRD/on/demandware.static/-/Sites-masterCatalog_Harman/default/dwe112400e/JBL_CLIP4_FRONT_BLUE_WHITE_CORAL_0104_x2.jpg?sw=270&sh=330&sm=fit&sfrm=png","productUrl":"https://www.jbl.com.ph/bluetooth-portables/CLIP+4-.html?dwvar_CLIP%204-_color=Blue%20%2F%20Pink-GLOBAL-Current&cgid=bluetooth-portables","productID":"JBLCLIP4BLUP","orderable":false,"availability":{"message":"","status":"NOT_AVAILABLE"},"price":{"unitLabel":"each","priceType":"standard","salesPrice":"₱ 3,549.00"},"realprice":{"discountThresholdAmount":5,"salesPrice":"₱ 3,549.00"},"badges":[],"buttonText":"Sold Out","showProdLimit":{"status":""},"CTAEnable":true,"commerceSiteFlag":false,"showPromoTimerFlag":false,"isProProd":false}

{"thumbnailImageUrl":"https://www.jbl.com.ph/dw/image/v2/AAUJ_PRD/on/demandware.static/-/Sites-masterCatalog_Harman/default/dw6a2b06d7/JBL_CLIP4_HERO_STANDARD_RED_0734_x1.jpg?sw=270&sh=330&sm=fit&sfrm=png","thumbnailImageUrl2":"https://www.jbl.com.ph/dw/image/v2/AAUJ_PRD/on/demandware.static/-/Sites-masterCatalog_Harman/default/dwcee41954/JBL_CLIP4_FRONT_STANDARD_RED_0146_x1.jpg?sw=270&sh=330&sm=fit&sfrm=png","productUrl":"https://www.jbl.com.ph/bluetooth-portables/CLIP+4-.html?dwvar_CLIP%204-_color=Red-GLOBAL-Current&cgid=bluetooth-portables","productID":"JBLCLIP4RED","orderable":false,"availability":{"message":"","status":"NOT_AVAILABLE"},"price":{"unitLabel":"each","priceType":"standard","salesPrice":"₱ 3,549.00"},"realprice":{"discountThresholdAmount":5,"salesPrice":"₱ 3,549.00"},"badges":[],"buttonText":"Sold Out","showProdLimit":{"status":""},"CTAEnable":true,"commerceSiteFlag":false,"showPromoTimerFlag":false,"isProProd":false}

{"thumbnailImageUrl":"https://www.jbl.com.ph/dw/image/v2/AAUJ_PRD/on/demandware.static/-/Sites-masterCatalog_Harman/default/dw73c13068/JBL_CLIP4_HERO_MUSTARD_YELLOW_0736_x2.jpg?sw=270&sh=330&sm=fit&sfrm=png","thumbnailImageUrl2":"https://www.jbl.com.ph/dw/image/v2/AAUJ_PRD/on/demandware.static/-/Sites-masterCatalog_Harman/default/dwa464d620/JBL_CLIP4_FRONT_MUSTARD_YELLOW_0159_x1.jpg?sw=270&sh=330&sm=fit&sfrm=png","productUrl":"https://www.jbl.com.ph/bluetooth-portables/CLIP+4-.html?dwvar_CLIP%204-_color=Yellow-GLOBAL-Current&cgid=bluetooth-portables","productID":"JBLCLIP4YEL","orderable":false,"availability":{"message":"","status":"NOT_AVAILABLE"},"price":{"unitLabel":"each","priceType":"standard","salesPrice":"₱ 3,549.00"},"realprice":{"discountThresholdAmount":5,"salesPrice":"₱ 3,549.00"},"badges":[],"buttonText":"Sold Out","showProdLimit":{"status":""},"CTAEnable":true,"commerceSiteFlag":false,"showPromoTimerFlag":false,"isProProd":false}

{"thumbnailImageUrl":"https://www.jbl.com.ph/dw/image/v2/AAUJ_PRD/on/demandware.static/-/Sites-masterCatalog_Harman/default/dwec108737/JBL_CLIP4_HERO_STANDARD_PINK_0738_x2.jpg?sw=270&sh=330&sm=fit&sfrm=png","thumbnailImageUrl2":"https://www.jbl.com.ph/dw/image/v2/AAUJ_PRD/on/demandware.static/-/Sites-masterCatalog_Harman/default/dw944edd29/JBL_CLIP4_FRONT_STANDARD_PINK_0143_x2.jpg?sw=270&sh=330&sm=fit&sfrm=png","productUrl":"https://www.jbl.com.ph/bluetooth-portables/CLIP+4-.html?dwvar_CLIP%204-_color=Pink-GLOBAL-Current&cgid=bluetooth-portables","productID":"JBLCLIP4PINK","orderable":false,"availability":{"message":"","status":"NOT_AVAILABLE"},"price":{"unitLabel":"each","priceType":"standard","salesPrice":"₱ 3,549.00"},"realprice":{"discountThresholdAmount":5,"salesPrice":"₱ 3,549.00"},"badges":[],"buttonText":"Sold Out","showProdLimit":{"status":""},"CTAEnable":true,"commerceSiteFlag":false,"showPromoTimerFlag":false,"isProProd":false}

{"thumbnailImageUrl":"https://www.jbl.com.ph/dw/image/v2/AAUJ_PRD/on/demandware.static/-/Sites-masterCatalog_Harman/default/dw12814db6/JBL_CLIP4_HERO_STANDARD_BLUE_0741_x1.jpg?sw=270&sh=330&sm=fit&sfrm=png","thumbnailImageUrl2":"https://www.jbl.com.ph/dw/image/v2/AAUJ_PRD/on/demandware.static/-/Sites-masterCatalog_Harman/default/dw5e0c32dd/JBL_CLIP4_FRONT_STANDARD_BLUE_0141_x1.jpg?sw=270&sh=330&sm=fit&sfrm=png","productUrl":"https://www.jbl.com.ph/bluetooth-portables/CLIP+4-.html?dwvar_CLIP%204-_color=Blue-GLOBAL-Current&cgid=bluetooth-portables","productID":"JBLCLIP4BLU","orderable":false,"availability":{"message":"","status":"NOT_AVAILABLE"},"price":{"unitLabel":"each","priceType":"standard","salesPrice":"₱ 3,549.00"},"realprice":{"discountThresholdAmount":5,"salesPrice":"₱ 3,549.00"},"badges":[],"buttonText":"Sold Out","showProdLimit":{"status":""},"CTAEnable":true,"commerceSiteFlag":false,"showPromoTimerFlag":false,"isProProd":false}

{"thumbnailImageUrl":"https://www.jbl.com.ph/dw/image/v2/AAUJ_PRD/on/demandware.static/-/Sites-masterCatalog_Harman/default/dwec729ee6/JBL_CLIP4_HERO_RUSTED_ORANGE_SKY_BLUE_0743_x2.jpg?sw=270&sh=330&sm=fit&sfrm=png","thumbnailImageUrl2":"https://www.jbl.com.ph/dw/image/v2/AAUJ_PRD/on/demandware.static/-/Sites-masterCatalog_Harman/default/dwde10cbb2/JBL_CLIP4_FRONT_RUSTED_ORANGE_SKY_BLUE_0107_x1.jpg?sw=270&sh=330&sm=fit&sfrm=png","productUrl":"https://www.jbl.com.ph/bluetooth-portables/CLIP+4-.html?dwvar_CLIP%204-_color=Orange-GLOBAL-Current&cgid=bluetooth-portables","productID":"JBLCLIP4ORG","orderable":false,"availability":{"message":"","status":"NOT_AVAILABLE"},"price":{"unitLabel":"each","priceType":"standard","salesPrice":"₱ 3,549.00"},"realprice":{"discountThresholdAmount":5,"salesPrice":"₱ 3,549.00"},"badges":[],"buttonText":"Sold Out","showProdLimit":{"status":""},"CTAEnable":true,"commerceSiteFlag":false,"showPromoTimerFlag":false,"isProProd":false}

{"thumbnailImageUrl":"https://www.jbl.com.ph/dw/image/v2/AAUJ_PRD/on/demandware.static/-/Sites-masterCatalog_Harman/default/dw0eae988c/JBL_CLIP4_HERO_CAMO_0742_x2.jpg?sw=270&sh=330&sm=fit&sfrm=png","thumbnailImageUrl2":"https://www.jbl.com.ph/dw/image/v2/AAUJ_PRD/on/demandware.static/-/Sites-masterCatalog_Harman/default/dw5d9a2082/JBL_CLIP4_FRONT_CAMO_0165_x2.jpg?sw=270&sh=330&sm=fit&sfrm=png","productUrl":"https://www.jbl.com.ph/bluetooth-portables/CLIP+4-.html?dwvar_CLIP%204-_color=Squad-GLOBAL-Current&cgid=bluetooth-portables","productID":"JBLCLIP4SQUAD","orderable":false,"availability":{"message":"","status":"NOT_AVAILABLE"},"price":{"unitLabel":"each","priceType":"standard","salesPrice":"₱ 3,549.00"},"realprice":{"discountThresholdAmount":5,"salesPrice":"₱ 3,549.00"},"badges":[],"buttonText":"Sold Out","showProdLimit":{"status":""},"CTAEnable":true,"commerceSiteFlag":false,"showPromoTimerFlag":false,"isProProd":false}

{"thumbnailImageUrl":"https://www.jbl.com.ph/dw/image/v2/AAUJ_PRD/on/demandware.static/-/Sites-masterCatalog_Harman/default/dw4fc2534e/JBL_CLIP4_HERO_STANDARD_TRIPLE_BLACK_0737_x1.jpg?sw=270&sh=330&sm=fit&sfrm=png","thumbnailImageUrl2":"https://www.jbl.com.ph/dw/image/v2/AAUJ_PRD/on/demandware.static/-/Sites-masterCatalog_Harman/default/dwd90fbcef/JBL_CLIP4_FRONT_STANDARD_TRIPLE_BLACK_0150_x1.jpg?sw=270&sh=330&sm=fit&sfrm=png","productUrl":"https://www.jbl.com.ph/bluetooth-portables/CLIP+4-.html?dwvar_CLIP%204-_color=Black-GLOBAL-Current&cgid=bluetooth-portables","productID":"JBLCLIP4BLK","orderable":false,"availability":{"message":"","status":"NOT_AVAILABLE"},"price":{"unitLabel":"each","priceType":"standard","salesPrice":"₱ 3,549.00"},"realprice":{"discountThresholdAmount":5,"salesPrice":"₱ 3,549.00"},"badges":["new"],"buttonText":"Sold Out","showProdLimit":{"status":""},"CTAEnable":true,"commerceSiteFlag":false,"showPromoTimerFlag":false,"isProProd":false}

{"thumbnailImageUrl":"https://www.jbl.com.ph/dw/image/v2/AAUJ_PRD/on/demandware.static/-/Sites-masterCatalog_Harman/default/dw00fb4a42/JBL_CLIP4_HERO_STANDARD_TEAL_0735_x1.jpg?sw=270&sh=330&sm=fit&sfrm=png","thumbnailImageUrl2":"https://www.jbl.com.ph/dw/image/v2/AAUJ_PRD/on/demandware.static/-/Sites-masterCatalog_Harman/default/dw2eb5c3fa/JBL_CLIP4_FRONT_STANDARD_TEAL_0136_x1.jpg?sw=270&sh=330&sm=fit&sfrm=png","productUrl":"https://www.jbl.com.ph/bluetooth-portables/CLIP+4-.html?dwvar_CLIP%204-_color=Teal-GLOBAL-Current&cgid=bluetooth-portables","productID":"JBLCLIP4TEAL","orderable":false,"availability":{"message":"","status":"NOT_AVAILABLE"},"price":{"unitLabel":"each","priceType":"standard","salesPrice":"₱ 3,549.00"},"realprice":{"discountThresholdAmount":5,"salesPrice":"₱ 3,549.00"},"badges":[],"buttonText":"Sold Out","showProdLimit":{"status":""},"CTAEnable":true,"commerceSiteFlag":false,"showPromoTimerFlag":false,"isProProd":false}

{"thumbnailImageUrl":"https://www.jbl.com.ph/dw/image/v2/AAUJ_PRD/on/demandware.static/-/Sites-masterCatalog_Harman/default/dw602a8d1c/JBL_CLIP4_HERO_OLIVE_PURPLE_YELLOW_0740_x1.jpg?sw=270&sh=330&sm=fit&sfrm=png","thumbnailImageUrl2":"https://www.jbl.com.ph/dw/image/v2/AAUJ_PRD/on/demandware.static/-/Sites-masterCatalog_Harman/default/dw1920eda8/JBL_CLIP4_FRONT_OLIVE_PURPLE_YELLOW_0124_x1.jpg?sw=270&sh=330&sm=fit&sfrm=png","productUrl":"https://www.jbl.com.ph/bluetooth-portables/CLIP+4-.html?dwvar_CLIP%204-_color=Green-GLOBAL-Current&cgid=bluetooth-portables","productID":"JBLCLIP4GRN","orderable":false,"availability":{"message":"","status":"NOT_AVAILABLE"},"price":{"unitLabel":"each","priceType":"standard","salesPrice":"₱ 3,549.00"},"realprice":{"discountThresholdAmount":5,"salesPrice":"₱ 3,549.00"},"badges":[],"buttonText":"Sold Out","showProdLimit":{"status":""},"CTAEnable":true,"commerceSiteFlag":false,"showPromoTimerFlag":false,"isProProd":false}

{"thumbnailImageUrl":"https://www.jbl.com.ph/dw/image/v2/AAUJ_PRD/on/demandware.static/-/Sites-masterCatalog_Harman/default/dw5aba398e/JBL_CLIP4_HERO_GREY_PINK_0745_x2.jpg?sw=270&sh=330&sm=fit&sfrm=png","thumbnailImageUrl2":"https://www.jbl.com.ph/dw/image/v2/AAUJ_PRD/on/demandware.static/-/Sites-masterCatalog_Harman/default/dwc1f8d37b/JBL_CLIP4_FRONT_GREY_PINK_0102_x2.jpg?sw=270&sh=330&sm=fit&sfrm=png","productUrl":"https://www.jbl.com.ph/bluetooth-portables/CLIP+4-.html?dwvar_CLIP%204-_color=Grey-GLOBAL-Current&cgid=bluetooth-portables","productID":"JBLCLIP4GRY","orderable":false,"availability":{"message":"","status":"NOT_AVAILABLE"},"price":{"unitLabel":"each","priceType":"standard","salesPrice":"₱ 3,549.00"},"realprice":{"discountThresholdAmount":5,"salesPrice":"₱ 3,549.00"},"badges":[],"buttonText":"Sold Out","showProdLimit":{"status":""},"CTAEnable":true,"commerceSiteFlag":false,"showPromoTimerFlag":false,"isProProd":false}

{"thumbnailImageUrl":"https://www.jbl.com.ph/dw/image/v2/AAUJ_PRD/on/demandware.static/-/Sites-masterCatalog_Harman/default/dw5e897ae8/JBL_CLIP4_HERO_STANDARD_CLOUD_WHITE_0739_x2.jpg?sw=270&sh=330&sm=fit&sfrm=png","thumbnailImageUrl2":"https://www.jbl.com.ph/dw/image/v2/AAUJ_PRD/on/demandware.static/-/Sites-masterCatalog_Harman/default/dw8bad1f44/JBL_CLIP4_FRONT_STANDARD_CLOUD_WHITE_0156_x2.jpg?sw=270&sh=330&sm=fit&sfrm=png","productUrl":"https://www.jbl.com.ph/bluetooth-portables/CLIP+4-.html?dwvar_CLIP%204-_color=White-GLOBAL-Current&cgid=bluetooth-portables","productID":"JBLCLIP4WHT","orderable":false,"availability":{"message":"","status":"NOT_AVAILABLE"},"price":{"unitLabel":"each","priceType":"standard","salesPrice":"₱ 3,549.00"},"realprice":{"discountThresholdAmount":5,"salesPrice":"₱ 3,549.00"},"badges":[],"buttonText":"Sold Out","showProdLimit":{"status":""},"CTAEnable":true,"commerceSiteFlag":false,"showPromoTimerFlag":false,"isProProd":false}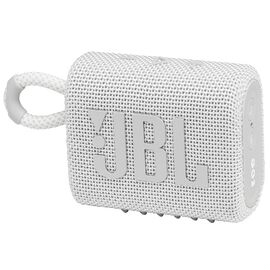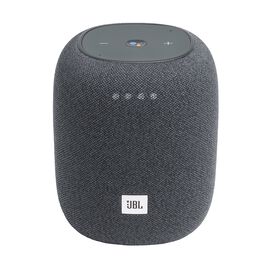 Smart Wi-Fi speaker
₱ 8,999.00
each
{"thumbnailImageUrl":"https://www.jbl.com.ph/dw/image/v2/AAUJ_PRD/on/demandware.static/-/Sites-masterCatalog_Harman/default/dw31db7a8c/JBL_LINK_MUSIC_HERO_BLACK CATEGORY PAGE_005_X4.jpg?sw=270&sh=330&sm=fit&sfrm=png","thumbnailImageUrl2":"https://www.jbl.com.ph/dw/image/v2/AAUJ_PRD/on/demandware.static/-/Sites-masterCatalog_Harman/default/dw08fc6ab4/JBL_Link_Music_1605x1605_Black_Back.jpg?sw=270&sh=330&sm=fit&sfrm=png","productUrl":"https://www.jbl.com.ph/bluetooth-portables/LINK+MUSIC.html?dwvar_LINK%20MUSIC_color=Black-APAC-Current&cgid=bluetooth-portables","productID":"JBLLINKMUSICBLKAS","orderable":false,"availability":{"message":"","status":"NOT_AVAILABLE"},"price":{"unitLabel":"each","priceType":"standard","salesPrice":"₱ 8,999.00"},"realprice":{"discountThresholdAmount":5,"salesPrice":"₱ 8,999.00"},"badges":[],"buttonText":"Sold Out","showProdLimit":{"status":""},"CTAEnable":true,"commerceSiteFlag":false,"showPromoTimerFlag":false,"isProProd":false}

{"thumbnailImageUrl":"https://www.jbl.com.ph/dw/image/v2/AAUJ_PRD/on/demandware.static/-/Sites-masterCatalog_Harman/default/dw4c95fda7/JBL_LINK_MUSIC_HERO_GREY_CATEGORY PAGE 005_X2.jpg?sw=270&sh=330&sm=fit&sfrm=png","thumbnailImageUrl2":"https://www.jbl.com.ph/dw/image/v2/AAUJ_PRD/on/demandware.static/-/Sites-masterCatalog_Harman/default/dw78a7abc0/JBL_Link_Music_1605x1605_Grey_Back.jpg?sw=270&sh=330&sm=fit&sfrm=png","productUrl":"https://www.jbl.com.ph/bluetooth-portables/LINK+MUSIC.html?dwvar_LINK%20MUSIC_color=Grey-APAC-Current&cgid=bluetooth-portables","productID":"JBLLINKMUSICGRYAS","orderable":false,"availability":{"message":"","status":"NOT_AVAILABLE"},"price":{"unitLabel":"each","priceType":"standard","salesPrice":"₱ 8,999.00"},"realprice":{"discountThresholdAmount":5,"salesPrice":"₱ 8,999.00"},"badges":[],"buttonText":"Sold Out","showProdLimit":{"status":""},"CTAEnable":true,"commerceSiteFlag":false,"showPromoTimerFlag":false,"isProProd":false}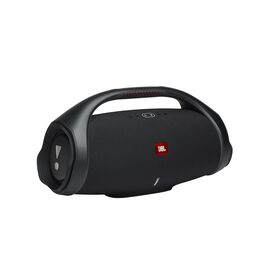 Portable Bluetooth Speaker
₱ 23,999.00
each
{"thumbnailImageUrl":"https://www.jbl.com.ph/dw/image/v2/AAUJ_PRD/on/demandware.static/-/Sites-masterCatalog_Harman/default/dwab1e01f8/JBL_BOOMBOX_2_HERO_020_x1.jpg?sw=270&sh=330&sm=fit&sfrm=png","thumbnailImageUrl2":"https://www.jbl.com.ph/dw/image/v2/AAUJ_PRD/on/demandware.static/-/Sites-masterCatalog_Harman/default/dw6d272857/JBL_BOOMBOX_2_FRONT_004 MAIN_x2.jpg?sw=270&sh=330&sm=fit&sfrm=png","productUrl":"https://www.jbl.com.ph/bluetooth-portables/JBL+BOOMBOX+2-.html?dwvar_JBL%20BOOMBOX%202-_color=Black-APAC-Current&cgid=bluetooth-portables","productID":"JBLBOOMBOX2BLKAS","orderable":false,"availability":{"message":"","status":"NOT_AVAILABLE"},"price":{"unitLabel":"each","priceType":"standard","salesPrice":"₱ 23,999.00"},"realprice":{"discountThresholdAmount":5,"salesPrice":"₱ 23,999.00"},"badges":[],"buttonText":"Sold Out","showProdLimit":{"status":""},"CTAEnable":true,"commerceSiteFlag":false,"showPromoTimerFlag":false,"isProProd":false}

{"thumbnailImageUrl":"https://www.jbl.com.ph/dw/image/v2/AAUJ_PRD/on/demandware.static/-/Sites-masterCatalog_Harman/default/dw8a661772/JBL_BOOMBOX_2_HERO_CAMO_13026_x1.jpg?sw=270&sh=330&sm=fit&sfrm=png","thumbnailImageUrl2":"https://www.jbl.com.ph/dw/image/v2/AAUJ_PRD/on/demandware.static/-/Sites-masterCatalog_Harman/default/dwfef4ac93/JBL_BOOMBOX_2_FRONT_CAMO_13043_x1.jpg?sw=270&sh=330&sm=fit&sfrm=png","productUrl":"https://www.jbl.com.ph/bluetooth-portables/JBL+BOOMBOX+2-.html?dwvar_JBL%20BOOMBOX%202-_color=Squad-APAC-Current&cgid=bluetooth-portables","productID":"JBLBOOMBOX2SQUADAS","orderable":false,"availability":{"message":"","status":"NOT_AVAILABLE"},"price":{"unitLabel":"each","priceType":"standard","salesPrice":"N/A"},"realprice":{"discountThresholdAmount":5,"salesPrice":"N/A"},"badges":[],"buttonText":"Sold Out","showProdLimit":{"status":""},"CTAEnable":true,"commerceSiteFlag":false,"showPromoTimerFlag":false,"isProProd":false}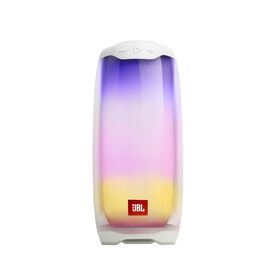 Portable Bluetooth Speaker
₱ 11,999.00
each
{"thumbnailImageUrl":"https://www.jbl.com.ph/dw/image/v2/AAUJ_PRD/on/demandware.static/-/Sites-masterCatalog_Harman/default/dwbaef4a9d/JBL_PULSE4_HERO_WHITE_001.jpg?sw=270&sh=330&sm=fit&sfrm=png","thumbnailImageUrl2":"https://www.jbl.com.ph/dw/image/v2/AAUJ_PRD/on/demandware.static/-/Sites-masterCatalog_Harman/default/dw691e726f/JBL_PULSE4_Back_White.jpg?sw=270&sh=330&sm=fit&sfrm=png","productUrl":"https://www.jbl.com.ph/bluetooth-portables/JBL+PULSE+4.html?dwvar_JBL%20PULSE%204_color=White-GLOBAL-Current&cgid=bluetooth-portables","productID":"JBLPULSE4WHT","orderable":false,"availability":{"message":"","status":"NOT_AVAILABLE"},"price":{"unitLabel":"each","priceType":"standard","salesPrice":"₱ 11,999.00"},"realprice":{"discountThresholdAmount":5,"salesPrice":"₱ 11,999.00"},"badges":[],"buttonText":"Sold Out","showProdLimit":{"status":""},"CTAEnable":true,"commerceSiteFlag":false,"showPromoTimerFlag":false,"isProProd":false}

{"thumbnailImageUrl":"https://www.jbl.com.ph/dw/image/v2/AAUJ_PRD/on/demandware.static/-/Sites-masterCatalog_Harman/default/dw3c01d6a6/JBL_PULSE4_HERO_BLACK_005.jpg?sw=270&sh=330&sm=fit&sfrm=png","thumbnailImageUrl2":"https://www.jbl.com.ph/dw/image/v2/AAUJ_PRD/on/demandware.static/-/Sites-masterCatalog_Harman/default/dw95810777/JBL_PULSE4_Front_Black_phone.jpg?sw=270&sh=330&sm=fit&sfrm=png","productUrl":"https://www.jbl.com.ph/bluetooth-portables/JBL+PULSE+4.html?dwvar_JBL%20PULSE%204_color=Black-GLOBAL-Current&cgid=bluetooth-portables","productID":"JBLPULSE4BLK","orderable":false,"availability":{"message":"","status":"NOT_AVAILABLE"},"price":{"unitLabel":"each","priceType":"standard","salesPrice":"₱ 11,999.00"},"realprice":{"discountThresholdAmount":5,"salesPrice":"₱ 11,999.00"},"badges":[],"buttonText":"Sold Out","showProdLimit":{"status":""},"CTAEnable":true,"commerceSiteFlag":false,"showPromoTimerFlag":false,"isProProd":false}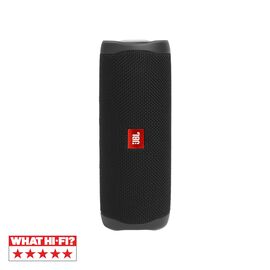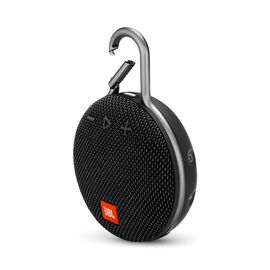 Portable Bluetooth Speakers
Love to listen to your music on the move? Portable Bluetooth speakers are a convenient and flexible way to enjoy high quality music reproduction with your music player or smartphone nearby. With recent advances in design and engineering you can get surprisingly good sound, even from small speakers.
Read More »
What is a Bluetooth speaker?
Bluetooth is wireless technology known as "point to point" which involves pairing a smartphone, PC or music player (the transmitter) with a speaker or speakers (the receiver). Once paired you can stream hifi (high fidelity) sound and enjoy a wireless listening experience that wasn't possible even a few years back. Bluetooth quality may not quite match that of Wi-Fi, which would typically be used in home multi-room system, but it's ability to be used anywhere a smartphone can be taken gives it unbeatable convenience while still delivering good sonic performance. Setup is quick and easy. So much so you won't even have to ask your kids for help! Range is generally up to around 10 metres, although this can be higher if there are no obstructions. There are many different types and models available. Which should you choice? Generally you should choose a portable speaker based on where you intend to use it. For example if you plan on taking it to the beach or pool water-proofing would be a good idea.
Best portable speakers
It's no secret that JBL build some of the best Bluetooth speakers in the Philippines. With years of experience in consumer and professional audio JBL's reputation is second to none. The popular Charge 4 is waterproof, durable and delivers powerful sound when connected to a smartphone or tablet (up to two). With dual passive bass radiators you will hear solid, extended low frequencies and with JBL Connect+ you can link it to multiple speakers. The JBL Xtreme extends the number of devices you can connect to three and includes the unique "speakerphone" feature which lets you take phone calls from your speaker at the touch of a button. How cool is that! Whatever model you choose JBL delivers quality, durability and performance you will enjoy for years to come.