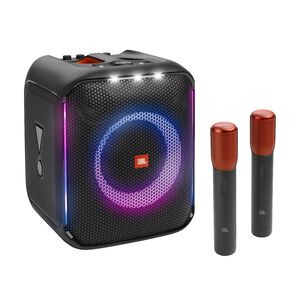 JBL PartyBox Encore
{"thumbnailImageUrl":"https://www.jbl.com.ph/dw/image/v2/AAUJ_PRD/on/demandware.static/-/Sites-masterCatalog_Harman/default/dw5b8b3c5e/JBL_Partybox_Encore_Hero_2xMics_1605x1605px.jpg?sw=299&sh=299&sm=fit&sfrm=png","thumbnailImageUrl2":"https://www.jbl.com.ph/dw/image/v2/AAUJ_PRD/on/demandware.static/-/Sites-masterCatalog_Harman/default/dw51afdeba/2_JBL_PARTYBOX_ENCORE_FRONT_33370_x2.jpg?sw=299&sh=299&sm=fit&sfrm=png","productUrl":"https://www.jbl.com.ph/bluetooth-portables/PARTYBOX-ENCORE-.html?dwvar_PARTYBOX-ENCORE-_color=Black-APAC-Current","productSupportUrl":"","productID":"JBLPBENCORE2MICAS","orderable":false,"availability":{"message":"","status":"NOT_AVAILABLE"},"price":{"unitLabel":"each","priceType":"standard","salesPrice":"₱ 22,999.00"},"realprice":{"discountThresholdAmount":5,"salesPrice":"₱ 22,999.00"},"badges":["new"],"buttonText":"Sold Out","showProdLimit":{"status":""},"vendorProductURLTiles":{"":"","vendorPDPRedirectEnabled":false},"CTAEnable":true,"commerceSiteFlag":false,"showPromoTimerFlag":false,"isProProd":false,"isCustomizable":false,"customizableVariantId":false,"isVarientCustomizable":false,"isComingSoon":false,"isRefurbished":false,"refurbOnSearchResult":false,"isSearchResultPage":false}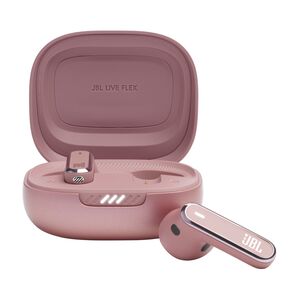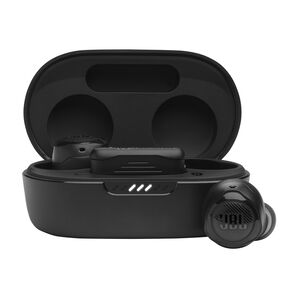 JBL Quantum TWS Air
{"thumbnailImageUrl":"https://www.jbl.com.ph/dw/image/v2/AAUJ_PRD/on/demandware.static/-/Sites-masterCatalog_Harman/default/dw235b5f5f/01.JBL_Quantum Air TWS_Product Images_Hero.jpg?sw=299&sh=299&sm=fit&sfrm=png","thumbnailImageUrl2":"https://www.jbl.com.ph/dw/image/v2/AAUJ_PRD/on/demandware.static/-/Sites-masterCatalog_Harman/default/dwf94be867/03.JBL_Quantum Air TWS_Product Images_Front.jpg?sw=299&sh=299&sm=fit&sfrm=png","productUrl":"https://www.jbl.com.ph/true-wireless-main/QUANTUM-TWS-AIR.html?dwvar_QUANTUM-TWS-AIR_color=Black-APAC-Current","productSupportUrl":"","productID":"JBLQTWSAIRBLKAS","orderable":false,"availability":{"message":"","status":"NOT_AVAILABLE"},"price":{"unitLabel":"each","priceType":"standard","salesPrice":"₱ 6,799.00"},"realprice":{"discountThresholdAmount":5,"salesPrice":"₱ 6,799.00"},"badges":["new"],"buttonText":"Sold Out","showProdLimit":{"status":""},"vendorProductURLTiles":{"":"","vendorPDPRedirectEnabled":false},"CTAEnable":true,"commerceSiteFlag":false,"showPromoTimerFlag":false,"isProProd":false,"isCustomizable":false,"customizableVariantId":false,"isVarientCustomizable":false,"isComingSoon":false,"isRefurbished":false,"refurbOnSearchResult":false,"isSearchResultPage":false}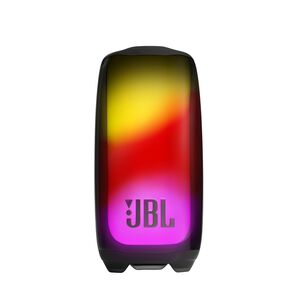 JBL Pulse 5
{"thumbnailImageUrl":"https://www.jbl.com.ph/dw/image/v2/AAUJ_PRD/on/demandware.static/-/Sites-masterCatalog_Harman/default/dw744d3186/1_JBL_PULSE_5_HERO_34364_x2.jpg?sw=299&sh=299&sm=fit&sfrm=png","thumbnailImageUrl2":"https://www.jbl.com.ph/dw/image/v2/AAUJ_PRD/on/demandware.static/-/Sites-masterCatalog_Harman/default/dw86a7341e/3_JBL_PULSE_5_FRONT_x2.jpg?sw=299&sh=299&sm=fit&sfrm=png","productUrl":"https://www.jbl.com.ph/bluetooth-portables/PULSE-5-.html?dwvar_PULSE-5-_color=Black-GLOBAL-Current","productSupportUrl":"","productID":"JBLPULSE5BLK","orderable":false,"availability":{"message":"","status":"NOT_AVAILABLE"},"price":{"unitLabel":"each","priceType":"standard","salesPrice":"₱ 15,499.00"},"realprice":{"discountThresholdAmount":5,"salesPrice":"₱ 15,499.00"},"badges":["new"],"buttonText":"Sold Out","showProdLimit":{"status":""},"vendorProductURLTiles":{"":"","vendorPDPRedirectEnabled":false},"CTAEnable":true,"commerceSiteFlag":false,"showPromoTimerFlag":false,"isProProd":false,"isCustomizable":false,"customizableVariantId":false,"isVarientCustomizable":false,"isComingSoon":false,"isRefurbished":false,"refurbOnSearchResult":false,"isSearchResultPage":false}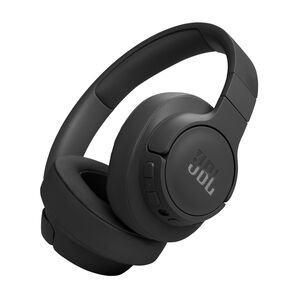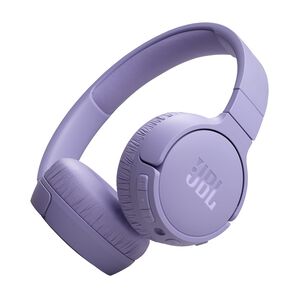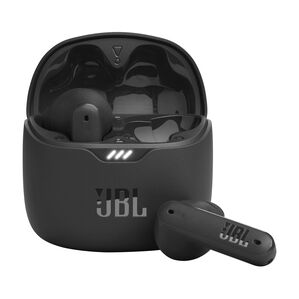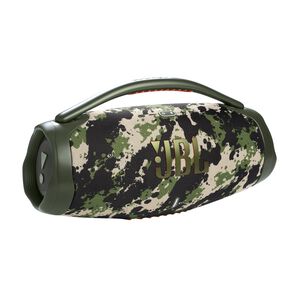 JBL Boombox 3
{"thumbnailImageUrl":"https://www.jbl.com.ph/dw/image/v2/AAUJ_PRD/on/demandware.static/-/Sites-masterCatalog_Harman/default/dw5c78df71/1_JBL_BOOMBOX_3_SQUAD_HERO_33262_x2.jpg?sw=299&sh=299&sm=fit&sfrm=png","thumbnailImageUrl2":"https://www.jbl.com.ph/dw/image/v2/AAUJ_PRD/on/demandware.static/-/Sites-masterCatalog_Harman/default/dw820452b2/2_JBL_BOOMBOX_3_SQUAD_FRONT_33269_x2.jpg?sw=299&sh=299&sm=fit&sfrm=png","productUrl":"https://www.jbl.com.ph/bluetooth-portables/BOOMBOX-3-.html?dwvar_BOOMBOX-3-_color=Squad-APAC-Current","productSupportUrl":"","productID":"JBLBOOMBOX3SQUADAS","orderable":false,"availability":{"message":"","status":"NOT_AVAILABLE"},"price":{"unitLabel":"each","priceType":"standard","salesPrice":"₱ 29,999.00"},"realprice":{"discountThresholdAmount":5,"salesPrice":"₱ 29,999.00"},"badges":[],"buttonText":"Sold Out","showProdLimit":{"status":""},"vendorProductURLTiles":{"":"","vendorPDPRedirectEnabled":false},"CTAEnable":true,"commerceSiteFlag":false,"showPromoTimerFlag":false,"isProProd":false,"isCustomizable":false,"customizableVariantId":false,"isVarientCustomizable":false,"isComingSoon":false,"isRefurbished":false,"refurbOnSearchResult":false,"isSearchResultPage":false}

{"thumbnailImageUrl":"https://www.jbl.com.ph/dw/image/v2/AAUJ_PRD/on/demandware.static/-/Sites-masterCatalog_Harman/default/dw0c65a3fa/1_JBL_BOOMBOX_3_HERO_BLACK_33216_x2.jpg?sw=299&sh=299&sm=fit&sfrm=png","thumbnailImageUrl2":"https://www.jbl.com.ph/dw/image/v2/AAUJ_PRD/on/demandware.static/-/Sites-masterCatalog_Harman/default/dw8b4c597d/2_JBL_BOOMBOX_3_FRONT_33203_x2.jpg?sw=299&sh=299&sm=fit&sfrm=png","productUrl":"https://www.jbl.com.ph/bluetooth-portables/BOOMBOX-3-.html?dwvar_BOOMBOX-3-_color=Black-APAC-Current","productSupportUrl":"","productID":"JBLBOOMBOX3BLKAS","orderable":false,"availability":{"message":"","status":"NOT_AVAILABLE"},"price":{"unitLabel":"each","priceType":"standard","salesPrice":"₱ 29,999.00"},"realprice":{"discountThresholdAmount":5,"salesPrice":"₱ 29,999.00"},"badges":[],"buttonText":"Sold Out","showProdLimit":{"status":""},"vendorProductURLTiles":{"":"","vendorPDPRedirectEnabled":false},"CTAEnable":true,"commerceSiteFlag":false,"showPromoTimerFlag":false,"isProProd":false,"isCustomizable":false,"customizableVariantId":false,"isVarientCustomizable":false,"isComingSoon":false,"isRefurbished":false,"refurbOnSearchResult":false,"isSearchResultPage":false}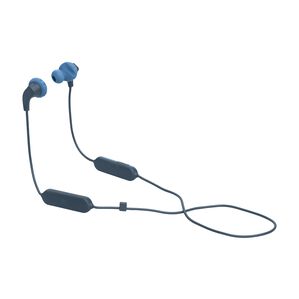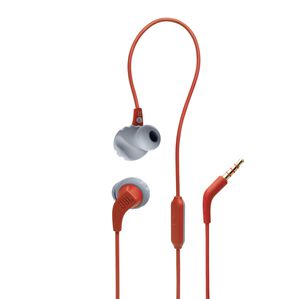 JBL Endurance Run 2 Wired
{"thumbnailImageUrl":"https://www.jbl.com.ph/dw/image/v2/AAUJ_PRD/on/demandware.static/-/Sites-masterCatalog_Harman/default/dw576cdc49/1.JBL_ENDURANCE_RUN_2_WIRED_Product Image_Hero_Coral.jpg?sw=299&sh=299&sm=fit&sfrm=png","thumbnailImageUrl2":"https://www.jbl.com.ph/dw/image/v2/AAUJ_PRD/on/demandware.static/-/Sites-masterCatalog_Harman/default/dwc81d24d7/2.JBL_ENDURANCE_RUN_2_WIRED_Product Image_Front_Coral.jpg?sw=299&sh=299&sm=fit&sfrm=png","productUrl":"https://www.jbl.com.ph/in-ear-headphones/ENDURANCE-RUN-2-WIRED.html?dwvar_ENDURANCE-RUN-2-WIRED_color=Coral%20Orange-GLOBAL-Current","productSupportUrl":"","productID":"JBLENDURRUN2COR","orderable":false,"availability":{"message":"","status":"NOT_AVAILABLE"},"price":{"unitLabel":"each","priceType":"standard","salesPrice":"₱ 1,299.00"},"realprice":{"discountThresholdAmount":5,"salesPrice":"₱ 1,299.00"},"badges":[],"buttonText":"Sold Out","showProdLimit":{"status":""},"vendorProductURLTiles":{"":"","vendorPDPRedirectEnabled":false},"CTAEnable":true,"commerceSiteFlag":false,"showPromoTimerFlag":false,"isProProd":false,"isCustomizable":false,"customizableVariantId":false,"isVarientCustomizable":false,"isComingSoon":false,"isRefurbished":false,"refurbOnSearchResult":false,"isSearchResultPage":false}

{"thumbnailImageUrl":"https://www.jbl.com.ph/dw/image/v2/AAUJ_PRD/on/demandware.static/-/Sites-masterCatalog_Harman/default/dwe7b2185e/1.JBL_ENDURANCE_RUN_2_WIRED_Product Image_Hero_Blue.jpg?sw=299&sh=299&sm=fit&sfrm=png","thumbnailImageUrl2":"https://www.jbl.com.ph/dw/image/v2/AAUJ_PRD/on/demandware.static/-/Sites-masterCatalog_Harman/default/dwd4d9e16f/2.JBL_ENDURANCE_RUN_2_WIRED_Product Image_Front_Blue.jpg?sw=299&sh=299&sm=fit&sfrm=png","productUrl":"https://www.jbl.com.ph/in-ear-headphones/ENDURANCE-RUN-2-WIRED.html?dwvar_ENDURANCE-RUN-2-WIRED_color=Blue-GLOBAL-Current","productSupportUrl":"","productID":"JBLENDURRUN2BLU","orderable":false,"availability":{"message":"","status":"NOT_AVAILABLE"},"price":{"unitLabel":"each","priceType":"standard","salesPrice":"₱ 1,299.00"},"realprice":{"discountThresholdAmount":5,"salesPrice":"₱ 1,299.00"},"badges":[],"buttonText":"Sold Out","showProdLimit":{"status":""},"vendorProductURLTiles":{"":"","vendorPDPRedirectEnabled":false},"CTAEnable":true,"commerceSiteFlag":false,"showPromoTimerFlag":false,"isProProd":false,"isCustomizable":false,"customizableVariantId":false,"isVarientCustomizable":false,"isComingSoon":false,"isRefurbished":false,"refurbOnSearchResult":false,"isSearchResultPage":false}

{"thumbnailImageUrl":"https://www.jbl.com.ph/dw/image/v2/AAUJ_PRD/on/demandware.static/-/Sites-masterCatalog_Harman/default/dw90b444d3/1.JBL_ENDURANCE_RUN_2_WIRED_Product Image_Hero_Black.jpg?sw=299&sh=299&sm=fit&sfrm=png","thumbnailImageUrl2":"https://www.jbl.com.ph/dw/image/v2/AAUJ_PRD/on/demandware.static/-/Sites-masterCatalog_Harman/default/dwfeaa84c5/2.JBL_ENDURANCE_RUN_2_WIRED_Product Image_Front_Black.jpg?sw=299&sh=299&sm=fit&sfrm=png","productUrl":"https://www.jbl.com.ph/in-ear-headphones/ENDURANCE-RUN-2-WIRED.html?dwvar_ENDURANCE-RUN-2-WIRED_color=Black-GLOBAL-Current","productSupportUrl":"","productID":"JBLENDURRUN2BLK","orderable":false,"availability":{"message":"","status":"NOT_AVAILABLE"},"price":{"unitLabel":"each","priceType":"standard","salesPrice":"₱ 1,299.00"},"realprice":{"discountThresholdAmount":5,"salesPrice":"₱ 1,299.00"},"badges":[],"buttonText":"Sold Out","showProdLimit":{"status":""},"vendorProductURLTiles":{"":"","vendorPDPRedirectEnabled":false},"CTAEnable":true,"commerceSiteFlag":false,"showPromoTimerFlag":false,"isProProd":false,"isCustomizable":false,"customizableVariantId":false,"isVarientCustomizable":false,"isComingSoon":false,"isRefurbished":false,"refurbOnSearchResult":false,"isSearchResultPage":false}

{"thumbnailImageUrl":"https://www.jbl.com.ph/dw/image/v2/AAUJ_PRD/on/demandware.static/-/Sites-masterCatalog_Harman/default/dw7d845126/1.JBL_ENDURANCE_RUN_2_WIRED_Product Image_Hero_White.jpg?sw=299&sh=299&sm=fit&sfrm=png","thumbnailImageUrl2":"https://www.jbl.com.ph/dw/image/v2/AAUJ_PRD/on/demandware.static/-/Sites-masterCatalog_Harman/default/dwf361dd15/2.JBL_ENDURANCE_RUN_2_WIRED_Product Image_Front_Whiyte.jpg?sw=299&sh=299&sm=fit&sfrm=png","productUrl":"https://www.jbl.com.ph/in-ear-headphones/ENDURANCE-RUN-2-WIRED.html?dwvar_ENDURANCE-RUN-2-WIRED_color=White-GLOBAL-Current","productSupportUrl":"","productID":"JBLENDURRUN2WHT","orderable":false,"availability":{"message":"","status":"NOT_AVAILABLE"},"price":{"unitLabel":"each","priceType":"standard","salesPrice":"₱ 1,299.00"},"realprice":{"discountThresholdAmount":5,"salesPrice":"₱ 1,299.00"},"badges":[],"buttonText":"Sold Out","showProdLimit":{"status":""},"vendorProductURLTiles":{"":"","vendorPDPRedirectEnabled":false},"CTAEnable":true,"commerceSiteFlag":false,"showPromoTimerFlag":false,"isProProd":false,"isCustomizable":false,"customizableVariantId":false,"isVarientCustomizable":false,"isComingSoon":false,"isRefurbished":false,"refurbOnSearchResult":false,"isSearchResultPage":false}
"Hear It Here. There. Everywhere!
Wireless over-ear Noise Cancelling headphones
True Adaptive Noise Cancelling with Smart Ambient
4-mic superior calls with voice control
Smart Ambient technology
JBL
Founded by James Bullough Lansing, a trailblazing American speaker designer and audio engineer, JBL is a global market leader in home and professional audio, hifi speakers, home theater, car audio, headphones and soundbars.
Today we are at the forefront of headphone technology, home audio and professional audio components and speaker systems.
Read More »
JBL Philippines
Here in the Philippines you can buy our innovative, high quality audio products for sale at the best prices via online shops including Lazada, Abenson, Digistore and Decibel Audio. And if you're searching for a store "near me" you can buy with confidence at local retailers including Classic Hifi, Sound And Vision, The Listening Room, Av Surfer and many more.
JBL Speakers
If there's one thing we are famous for it is undoubtedly loudspeaker design and manufacture. JBL speakers and headphones are ranked among the best in the world by consumers and professionals alike. When "What HiFi?" magazine reviewed the K2 S9900 they gave them 5 stars and described them as being "among the very best speakers money can buy".
But here's the thing...you don't actually need to spend a lot of money to get great sounding speakers. The Stage A120, A130, A190 and A180 are favorites with home audio and home theatre enthusiasts for their ability to give you a live-concert experience at affordable prices.
The Studio 270, 280 and 290 are floorstanding models with unbeatable realism, power and purity. With a visually striking design you will experience cinema-grade, high-definition imaging (HDI). And when it comes to subwoofers the Studio SUB 260P delivers rock-solid, earth-shaking low frequencies that are felt as much as heard.
Whatever your budget you can experience the very best in speaker design, performance and dependability with JBL Philippines.