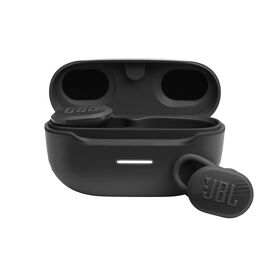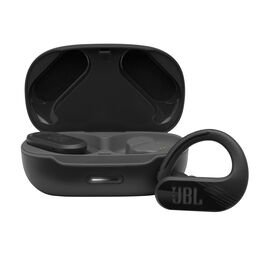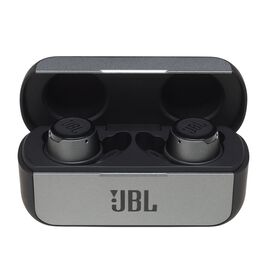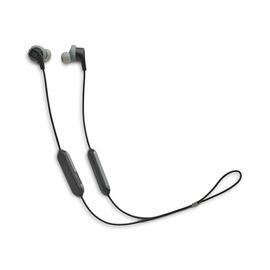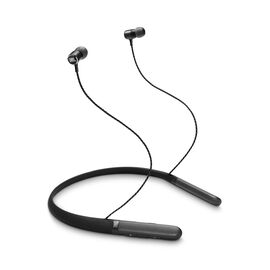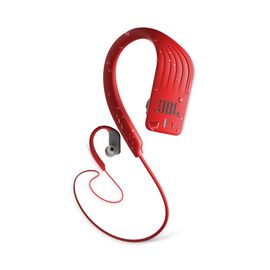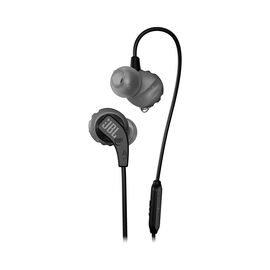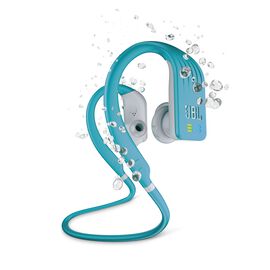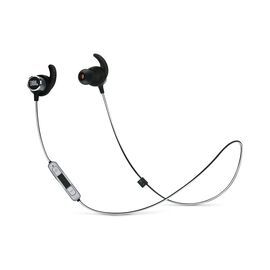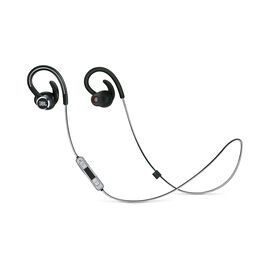 Bluetooth sports earphones
While over-the-ear and on-ear headphones are great for listening to music while curled up in a comfy armchair, for active use such as when running, cycling or working out at the gym, they have definite limitations. If you like the motivational boost from listening to your favorite tunes while lifting weights, jogging or even running a marathon...you'll want in-ear or earbud "sports earphones" which were specifically designed for active users.
Read More »
A few things to look out for in Bluetooth sports earphones...
Comfort: There are many different types of sports headphones available including those that use a neckband or a hook, but whatever the design they need to be comfortable, secure and wearable for long periods without fatigue.
A good example is the JBL Endurance SPRINT. With a patented MagHook design they never hurt or fall out. Touch controls are also provided to easily manage your music.
Waterproof: If you're out jogging or riding, sooner or later you are going to encounter rain. While you can wear any headphones when out and about they simply won't fair well when they get wet. They are likely to be damaged or become slippery and could fall off your head. That's not only inconvenient and costly but could be a safety risk as well.
Sweat-proof: It's a given that active humans are going to sweat. Good designs will allow for this and let you ramp up your workouts without fear. The JBL Reflect Contour 2 is a sweat-proof design with an IPX5 water-resistant rating. Featuring 10 hours of battery life and a secure ear hook you'll be ready to lock in and go.
Sound quality: Whilst probably not as fastidious about sound quality as the avid audiophile, sports users still want headphones that sound good. Cheap, poor quality models will be fatiguing to wear for long periods and will probably fall apart after extended use. Everyone deserves good sound quality...even athletes! All JBL sports models are built to our exceptionally high audio standards and deliver full, clean and powerful sound.
Noise cancelling: The ability to shut out the outside world allows for a focused and distraction-free workout. However the ability to let a little noise in for "situational awareness" is a safety feature well worth having. The JBL Reflect Aware has active noise cancellation with "adaptive noise control" which lets you adjust the level of environment noise.
Additional features: Features such as built-in heart rate monitoring will make your headphones more useful and productive. The JBL Under Armour Sport gives you heart rate tracking for all your endurance training.
Wireless sports earphones
Athletes probably appreciate more than anyone the advantage of not being tethered by wires. The ability to move about without annoying wires getting in the way is a big advantage. JBL offers a wide range of wireless sports earphones such as the Focus 700. This in-ear sports design includes a charging case and provides up to 8 hours playback time and 16 hours battery life. And with trademarked FlexSoft technology they give long-lasting ergonomic comfort for all active users.
Why choose JBL?
For decades JBL has been building great sounding speakers coveted by audiophiles and sound engineers around the world. That fierce dedication to quality and performance can be found in our headphones as well. Check out the full range at an authorized online or local dealer in the Philippines today.