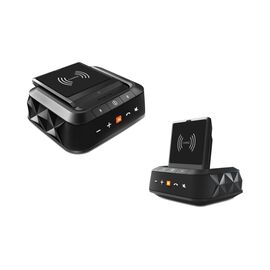 {"thumbnailImageUrl":"https://www.jbl.com.ph/dw/image/v2/AAUJ_PRD/on/demandware.static/-/Sites-masterCatalog_Harman/default/dwbe4086f8/JBL_SmarBase_update-1605x1605px.jpg?sw=270&sh=330&sm=fit&sfrm=png","productUrl":"https://www.jbl.com.ph/connected-car/JBL+SMARTBASE.html?dwvar_JBL%20SMARTBASE_color=Black-GLOBAL-Current&cgid=connected-car","productSupportUrl":"","productID":"JBLSMARTBASEWLBLK","orderable":false,"availability":{"message":"","status":"NOT_AVAILABLE"},"price":{"unitLabel":"each","priceType":"standard","salesPrice":"N/A"},"realprice":{"salesPrice":"N/A"},"badges":[],"buttonText":"Sold Out","showProdLimit":{"status":5,"message":"Limit is 5 units per order"},"vendorProductURLTiles":{"":"","vendorPDPRedirectEnabled":false},"CTAEnable":true,"commerceSiteFlag":false,"showPromoTimerFlag":false,"isProProd":false,"isCustomizable":false,"customizableVariantId":false,"isVarientCustomizable":false}
In vehicle wireless charger with Bluetooth® handsfree kit and ADAS for smartphones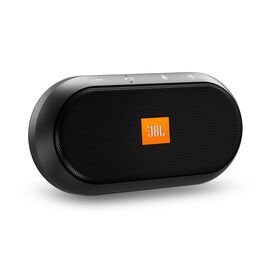 {"thumbnailImageUrl":"https://www.jbl.com.ph/dw/image/v2/AAUJ_PRD/on/demandware.static/-/Sites-masterCatalog_Harman/default/dwaea568ca/JBLTrip_001_dvHAMaster.jpg?sw=270&sh=330&sm=fit&sfrm=png","productUrl":"https://www.jbl.com.ph/connected-car/JBLTRIP.html?cgid=connected-car&dwvar_JBLTRIP_color=Black-GLOBAL-Current","productSupportUrl":"","productID":"TRIP","orderable":false,"availability":{"message":"","status":"NOT_AVAILABLE"},"price":{"unitLabel":"each","priceType":"standard","salesPrice":"₱ 4,990.00"},"realprice":{"salesPrice":"₱ 4,990.00"},"badges":["award"],"buttonText":"Sold Out","showProdLimit":{"status":""},"vendorProductURLTiles":{"":"","vendorPDPRedirectEnabled":false},"CTAEnable":true,"commerceSiteFlag":false,"showPromoTimerFlag":false,"isProProd":false,"isCustomizable":false,"customizableVariantId":false,"isVarientCustomizable":false}
Portable Bluetooth® handsfree kit that can be clipped to your car's sun visor
Connected Car Innovation
Experience the latest safety devices, in car wireless chargers and Bluetooth handsfree kits from JBL, the leaders in automotive tech ideas and solutions.
Read More »
In Vehicle Wireless Chargers
If you like to use your smartphone for navigation, listening to music and taking calls while driving...but you're smart enough to know that holding your phone is dangerous and often illegal; JBL has the solution for you. While some modern cars offer smartphone integration and wireless charging what do you do if your car doesn't have this capability? A dash-mounted smartphone dock is a good solution but until now performance and features from existing models in the marketplace have been somewhat lacking.
Enter the JBL Smartbase...
This smart gadget offers in-vehicle charging, a phone dock and the ability to make hands-free calls via an external speaker. But what sets it apart is it works with ADAS (Advanced Driver Assist Systems) and can be controlled with safety services such as Google Now for Android and Siri for iOS. This allows you to add functions such as lane departure warning, front collision warning and traffic signal recognition to vehicles which don't include them as standard, without needing modifications to the vehicle.
The advanced speakerphone function provides noise cancellation which blocks out road noise for clearer, hands-free conversations. If you drive a convertible and have ever tried to make a conference call with the roof down you'll certainly appreciate this feature. But even in a regular car with the windows up you won't be straining to understand the person you are talking to.
The Smartbase is available in wired and wireless versions. The wired version offers phone charging, a Bluetooth handsfree kit and is compatible with ADAS apps on smartphones. It includes remote voice control (commands can be pre-defined) and allows you to stream music wirelessly.
If you're looking for the top "in car wireless chargers" then the JBL Smartbase Wireless is well worth checking out. It includes all the features of the wired version but adds WPC Qi compliant wireless charging. Qi (pronounced chi) is a standard developed by the Wireless Power Consortium and is available on most modern smartphones.
And of course with JBL's reputation in audio you can expect great sound with solid bass and clean highs from the built-in speakers, which distribute sound evenly around the vehicle.
The JBL Trip
Another smart idea for the connected car is the JBL Trip. A portable handsfree-kit which can be clipped to your sun visor, this innovative device offers Bluetooth streaming with quality JBL sound along with navigation, crystal clear handsfree calls and ADAS from your smartphone.
Check out the full range of JBL connected car innovations at an authorized online or local dealer in the Philippines.