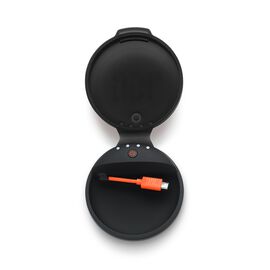 Headphones charging case
{"thumbnailImageUrl":"https://www.jbl.com.ph/dw/image/v2/AAUJ_PRD/on/demandware.static/-/Sites-masterCatalog_Harman/default/dwb2c959f7/jbl_Chargoin_case_detail-1605x1605px.jpg?sw=270&sh=330&sm=fit&sfrm=png","productUrl":"https://www.jbl.com.ph/accessories/JBL+HEADPHONES+CHARGING+CASE.html?dwvar_JBL%20HEADPHONES%20CHARGING%20CASE_color=Black-GLOBAL-Current&cgid=Accessories","productSupportUrl":"","productID":"JBLHPCCBLK","orderable":false,"availability":{"message":"","status":"NOT_AVAILABLE"},"price":{"unitLabel":"each","priceType":"standard","salesPrice":"N/A"},"realprice":{"salesPrice":"N/A"},"badges":[],"buttonText":"Sold Out","showProdLimit":{"status":""},"vendorProductURLTiles":{"":"","vendorPDPRedirectEnabled":false},"CTAEnable":true,"commerceSiteFlag":false,"showPromoTimerFlag":false,"isProProd":false,"isCustomizable":false,"customizableVariantId":false,"isVarientCustomizable":false,"isComingSoon":false,"isRefurbished":false,"refurbOnSearchResult":false,"isSearchResultPage":false}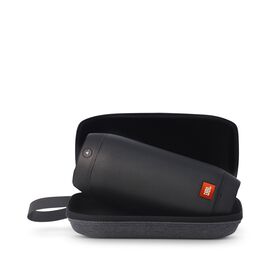 Carrying Case for JBL Pulse and Pulse2
{"thumbnailImageUrl":"https://www.jbl.com.ph/dw/image/v2/AAUJ_PRD/on/demandware.static/-/Sites-masterCatalog_Harman/default/dw91b607cf/PulseCase-3_dvHAMaster.jpg?sw=270&sh=330&sm=fit&sfrm=png","productUrl":"https://www.jbl.com.ph/accessories/PULSE+CARRYING+CASE.html?dwvar_PULSE%20CARRYING%20CASE_color=Grey-GLOBAL-Current&cgid=Accessories","productSupportUrl":"","productID":"JBLPULSECASEGRAY","orderable":false,"availability":{"message":"","status":"NOT_AVAILABLE"},"price":{"unitLabel":"each","priceType":"standard","salesPrice":"N/A"},"realprice":{"salesPrice":"N/A"},"badges":[],"buttonText":"Sold Out","showProdLimit":{"status":""},"vendorProductURLTiles":{"":"","vendorPDPRedirectEnabled":false},"CTAEnable":true,"commerceSiteFlag":false,"showPromoTimerFlag":false,"isProProd":false,"isCustomizable":false,"customizableVariantId":false,"isVarientCustomizable":false,"isComingSoon":false,"isRefurbished":false,"refurbOnSearchResult":false,"isSearchResultPage":false}
Portable Speaker & Headphone Accessories
Keep your JBL wireless headphones and Bluetooth speakers in tip-top condition with genuine accessories from JBL. Protecting your investment is a wise move...but why take the risk of buying poor quality imitations that will cost you money in the long run? All our headphone accessories, headphone cases and speaker cases are built to the same quality standards as the products they were designed to protect...and that means they are built to last!
Read More »
Headphone Cases
Need a case for your in-ear wireless headphones? If you are always on the go and use your headphones a lot then you'll want to protect them and be able to enjoy them for extended listening periods.
If you tend to toss your headphones into a bag for the trip to work or the gym, or leave them lying around the house for the little ones to turn into a new toy...headphones can have a hard life.
If that sounds like you we recommend you check out the JBL headphones charging case. This supremely useful accessory gives you up to 16 hours of additional play time for your wireless headphones while providing protection in a rugged silicon case. With quick charging (15 minutes gives you one hour play time) and LED battery indicators you will wonder how you ever got by without it!
Bluetooh Speaker Cases
Along with wireless headphones JBL portable Bluetooth speakers are the perfect way to enjoy your music on the go. Custom designed to protect the Pulse models, the Pulse Carrying Case is durable, hard-wearing and made with quality material. An integrated strap lets you take your speaker with you anywhere.
So if you live in the Philippines and you're searching for the best buys in personal music accessories "near me" visit us today to find the top official suppliers online and in local stores.